Cognos Performance helps retailers pave way for higher sales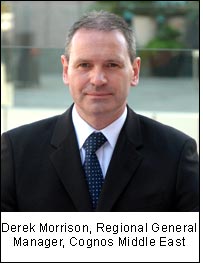 Cognos, the world leader in business intelligence and performance management solutions, announced the launch of a new performance solution designed to help retail executives and managers standardize and coordinate company-wide operational plans and track performance against objectives along the way.

"Retailers struggle with departmental silos, particularly in finance, merchandising, operations and marketing. The lack of integration between top-down strategic plans and bottom-up operational plans makes it difficult for retailers to manage to a single set of corporate goals and performance objectives, ultimately resulting in missed revenue and profitability targets, as well as jeopardizing growth in market share and customer satisfaction," said Brian Hume, president of Martec International, a leading consulting and training firm that specializes in merchandise management, supply chain management and store operations business processes.

"Building a solid, integrated retail planning process helps pave the way for higher sales, improved inventory turnover, fewer markdowns, and by extension, higher profits," he added.

The Cognos Retail Financial Workbench & Scorecard Blueprint provides a performance management framework – including planning, scorecarding, dashboarding and reporting – that enables retail executives to standardize the corporate-wide planning process, gain consensus between financial and operational plans, identify and monitor key metrics, and ensure all departments are working towards the same business goals.