Tejari-DCCI partnership to enhance trade between Bangladesh & ME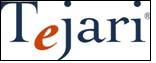 Tejari, the leading online B2B marketplace for global emerging markets, has signed a Strategic Cooperation Agreement with the Dhaka Chamber of Commerce & Industry (DCCI), Dhaka's largest Chamber of Commerce.

This deal will facilitate an innovative trading platform between companies in Dubai and Dhaka by moving commerce online and providing members of the Chamber of Commerce with access to a large and established buyer network in the UAE and across the region.

This strategic partnership will significantly enhance trade between Bangladesh and the Middle East. Originating as a transparent trading platform from the Emirate of Dubai, Tejari offers proven technology, first class consulting services and e-readiness training programs.

DCCI provides the opportunity for thousands of qualified suppliers to develop trade links across key industry sectors in Bangladesh, including pharmaceuticals, textiles, leather and fisheries.

"The agreement with DCCI represents a powerful new platform for connecting Bangladeshi sellers with Middle Eastern buyers.

Bangladeshi sellers can now reach new markets and increase their sales not only within the UAE, but across the Middle East region, where Tejari is proud to have the largest online buyer network" said Omar Hijazi, Tejari CEO.

Hijazi added, "This partnership represents a significant step in boosting trade between the Middle East and Bangladesh and also highlights our increasing presenceon the global stage. Exporting the Dubai spirit of innovation and leading the global shift towards online trading, Tejari represents the future of B2B commerce.