Pumpkin Patch deploys Riverbed Steelhead Appliances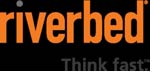 Riverbed Technology announced that children's fashion company Pumpkin Patch has deployed a range of Riverbed Steelhead appliances at its headquarters in New Zealand as well as regional offices in the United Kingdom and the United States.

The Steelhead appliances have slashed global wide area network (WAN) traffic, dramatically improved the application performance experienced at Pumpkin Patch's UK and US offices, and thereby significantly improved staff productivity.

Established in 1991 in New Zealand, Pumpkin Patch is one of the leading children's fashion companies in Australasia. Employing more than 3,000 people, the organization has a presence in New Zealand, Australia, the UK, the US, Asia, and the Middle East.

Leeann McCallum, Pumpkin Patch's Communications Manager, says the company employs a centralized IT architecture, where all applications and data are hosted in New Zealand. While simple, cost-effective and secure, this architecture unfortunately meant all users outside New Zealand were at the mercy of slow WAN application performance. Users often complained of terrible performance when using basic applications such as email and the corporate intranet.

At first, Pumpkin Patch looked at re-architecting its network and employing a more distributed architecture for its business systems. But, following a cost-benefit analysis, the company realized a better solution was available -- they could retain the benefits of their existing centralized architecture and speed up application performance across the WAN by the use of WAN optimization. McCallum says that selecting Riverbed was an easy choice.

"We had only ever heard good things about Riverbed," says McCallum. "The fact that the vendor offered us a live network trial of the Steelhead appliances before purchase was also very compelling -- our end users saw the benefits immediately."

In March, Pumpkin Patch began a three-month trial of the Steelhead appliances, during which application response time dramatically increased, with users in the UK and the US seeing increases of 56 percent and 60 percent, respectively.

"In fact, when we turned off the devices at the end of the pilot, the users were all screaming at us to turn them back on," McCallum recalls. "This was a real example of how successful the Steelhead appliances were and proved we could reap significant business benefits from the implementation."

Together with system integrator Datacraft, Riverbed coordinated both the pilot and the actual implementation, which was rolled out in June. According to McCallum, the Steelhead appliances were so easy to set up and install that non-IT personnel in the UK and US offices installed the devices themselves.

"We pre-configured and tested the appliances here, then sent them over to the regional offices with photos of how the devices should be connected," she explains. "The actual installation process was so easy that we could just get someone onsite to plug them in. We could see the devices start working immediately. This simplicity saved us a lot of time and real money in IT staff and support costs."