Aldata receives prestigious 'Product Line Strategy Award'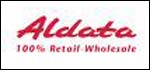 Aldata Solution, a leading provider of software solutions for the retail industry, today announced that it has received the 2008 Frost & Sullivan Product Line Strategy Award in the Retail Software Market for the Aldata G.O.L.D. retail enterprise software suite. The award calls out Aldata's commitment to technological innovation and development of new solutions for retailers and specifically cites the G.O.L.D. Mine and G.O.L.D. Vocal for PDA solutions.

The Frost & Sullivan Award for Product Line Strategy is presented annually to a company that has demonstrated the most insight into customer needs and product demands. Recipients have optimized their product lines by leveraging products with various price, performance and feature points required by the market.

"Aldata's flagship solution, G.O.L.D., caters to the entire retail spectrum, right from in-store and consumer centric solutions to logistics, distribution and other headquarter solutions and enables seamless transition between the various applications… Their newly introduced G.O.L.D. Mine is a data warehouse solution, which is used for retail business intelligence.

It not only facilitates retailers in transforming their data from a relational model to an OLAP model, but also provides quick access to the relevant data without disrupting other real time processes… G.O.L.D. Vocal PDA is an innovative PDA based voice solution used by retailers and wholesalers for order picking and to support their operations," wrote Frost & Sullivan on award recipient Aldata Solution.

The Aldata G.O.L.D. retail suite provides a unified retail architecture with multiple modules that can be implemented in rapid ROI stages. Applications include: master data management, forecasting and replenishment, logistics and distribution, store and merchandising, supplier and order management, plus loyalty and marketing systems. Aldata solutions are deployed at more than 24,000 store locations worldwide.

"The Frost & Sullivan 2008 North American Product Line Strategy Award recognizes Aldata's commitment to ongoing research and development as well as the exceptional value that Aldata delivers to our customers through our enterprise software suite," said Allan Davies, chief marketing officer, Aldata.

"Our new G.O.L.D. Mine retail analytics and Vocal for PDA offerings are part of a long and continuing tradition of updating and adapting the G.O.L.D. retail suite with new technologies and applications that ensure our retail customers have the tools they need to continuously improve their business processes."

Aldata 100% Retail-Wholesale:
At Aldata 100% of our business is dedicated to retail and wholesale business improvement. We provide our customers with modern, flexible and integrated software solutions specifically designed to increase productivity, performance and profitability.

With over 24,000 successful installations across 52 countries, from convenience store to hypermarket, 480+ live warehouses and customers with 5 to 5,000 outlets, we consistently deliver the goods for retail and wholesale business improvement.