Siemens & Capgemini team up to launch integrated SRM solution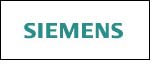 Siemens PLM Software, a business unit of the Siemens Industry Automation Division and a leading global provider of product lifecycle management (PLM) software and services, and Capgemini US LLC ("Capgemini"), a subsidiary of the Capgemini Group one of the world's foremost providers of consulting, technology and outsourcing services, today announced the availability of an integrated supplier relationship management (SRM) solution to help customers enhance supplier integration and collaboration to deliver cost savings.

The end-to-end solution, based on Siemens PLM Software's Teamcenter® software for SRM and Capgemini's extensive knowledge on process synchronization, systems integration and rapid implementation methodologies, will help customers to identify and optimize their source of supply, exchange data with suppliers, negotiate agreements using best-in-class sourcing technology, and monitor on-going supplier performance.

The integrated solution, focused on delivering value to the Automotive, Aerospace, CPG, Machinery and High Tech industries, supports the optimal level of supplier collaboration that is required to unlock value creation and deliver sustainable savings.

"Siemens PLM Software and Capgemini have combined forces to provide a solution that provides optimization across the engineering and procurement disciplines," said Dick Slansky, Senior Analyst, PLM Research Director, ARC Advisory Group. "It is an alliance that makes sense because of Siemens PLM Software's ability to provide a technology solution and their connection to high level engineering executives. Capgemini brings procurement consulting domain expertise and access to high level procurement executives.

"This partnership also highlights the expanded domains of the product lifecycle and how PLM providers like Siemens PLM Software are now providing solutions well beyond the traditional engineering design/build domains," added Slansky.

"Combining Capgemini's notable leadership in the sourcing and procurement domain with Siemens PLM Software's clearly differentiated SRM solutions benefits our mutual customers," said Paul Vogel, executive vice president, Global Sales and Services, Siemens PLM Software. "Siemens PLM Software is committed to providing an open enterprise PLM backbone which can be leveraged to enhance integration and collaboration in all aspects of the business, including sourcing and supplier management, to help our customers efficiently and cost effectively turn more ideas into successful products.

"Siemens PLM Software's global collaboration in the manufacturing, retail and distribution (MRD) sector with industry leaders like Capgemini, provides the opportunity to bring best-in-class industry solutions by combining proven technology with unparalleled domain expertise," added Vogel.

Siemens PLM Software's Teamcenter for SRM is the set of processes that empower purchasing to work with suppliers to minimizecosts while maintaining and improving quality, service and innovation. The joint solution, which brings together PLM and direct material sourcing, delivers services that include solution configuration and installation, content creation and on-going application support.