AptClarity by QlikView - a boon for apparel industry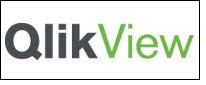 During difficult economic times, it can be a boon in any industry to be able to maximize sales and profits and squeeze additional savings out of the business. Leading apparel manufacturers Byer California, Dreamgirl, Fire, Quiksilver and others have turned to AptClarity LLC for business analysis dashboards powered by QlikView that enable them to reduce costs, obtain vital insights and more effectively manage key aspects of their business.

Key Facts:
• AptClarity Dashboards leverage QlikView for visual analysis of operations, sales and supply chains
• Apparel customers include Byer California, Dreamgirl, Fire and Quiksilver
• Dreamgirl estimates $200,000 in savings as a result of visibility delivered by the Dashboard

AptClarity provides clients in the apparel industry with rapid, low cost deployment of business intelligence applications based on QlikView. Named the market's fastest-growing business analysis solution, QlikView gives people the information they need to make optimal decisions today – at a fraction of the cost of traditional BI solutions.

Built using the firm's domain expertise in the apparel industry, AptClarity Dashboards work with most industry-specific business systems. They help clients easily perform sales, financial, operational and supply chain analytics, making it easier to correct – and prevent – potential trouble spots, identify trends, and improve bottom line results. As a result, AptClarity's clients have experienced better visibility into sales and distribution channels, product trends, customer profitability, retail sales patterns and promotions performance.

"The sheer magnitude of information that an apparel manufacturer has to sift through and analyze to make smart decisions can be overwhelming, and these days decisions can no longer be made on 'gut instinct' alone," said Christopher Scharff, CEO of Dreamgirl International. "Within the first week of use, I began to make decisions differently as a result of the exceptional visibility and speed provided by the AptClarity Dashboard. I estimate our immediate savings at more than $200,000."

The following are snapshots of a few of AptClarity's apparel industry clients:
• Byer California, a brand manufacturer of girls and women's apparel for large department stores and chains such as Macy's, uses a sales and order entry system that has been fine-tuned for one thing: accurately booking and fulfilling orders. However, the reports based on this transactional data lacked depth and provided little context for decision-making.

The Dashboard deployed by AptClarity allows for the analysis of historical performance so that production planning can be more efficient, and sales performance at specific retail chains can be properly analyzed. "Our industry has seen a lot of consolidation in recent years, so comparative store sales and bookings over time can be a challenge. The dashboard lets us compare apples to apples to see what the sales performance really is with the current iteration of the customer," said Joel Feldman, President and COO at Byer.