SPS' SaaS to maximize sales for Sports Image's retail customers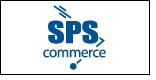 SPS Commerce, the leading Software-as-a-Service (SaaS) trading partner integration center provider, announced that Sports Image, a designer and provider of custom decorated apparel and accessories with more than 1,300 retail partners, is using SPS' Trading Partner Intelligence service to improve its vendor managed inventory (VMI) process.

The service provides Sports Image's inside sales staff with online access to store-level inventory reports and interactive analyses, resulting in improved sales for its retail partners. Trading Partner Intelligence is a completely outsourced service, with SPS Commerce providing the technology, staffing and data integration, and contacting retailers to secure data as needed.

Sports Image delivers apparel and related items that are branded with local high school team colors, mascots and logos to local or chain grocery retailers. The company manages all inventory management and replenishment functions for its allotted floor space, sending newly designed items to the stores on an as needed basis. Sports Image ships to more than 40 states, with apparel selections designed to suit regional tastes and seasonality differences.

"Based on their extensive merchandising expertise, our inside sales staff is highly skilled in meeting our customers' unique needs. However, until recently, our staff spent too much time and energy calling stores to gain a true inventory picture," commented Kris Koberg, President and CEO at Sports Image.

"To support our growth, Sports Image tried several approaches to gather this information and provide it to our sales department more effectively. All of these approaches were too manual or not scalable. We selected SPS' Trading Partner Intelligence service last year as it leverages our retailers' 852 EDI transactions to provide our staff with online reporting and analysis of store-level data. It is exactly what we needed to boost our revenues and those of our retail partners."

SPS Commerce's Trading Partner Intelligence service gives consumer goods suppliers insight into their supply chain operations by aggregating and analyzing data from multiple sources--including data from retail customers, 3PLs, carriers, sourcing companies, QA firms, carriers, brokers and other trading partners. The Trading Partner Intelligence service for VMI helps business users better identify and understand point of sales (POS) data across customers, products, categories and locations. All reports are offered in a dynamic online environment, leveraging pre-built connections to more than 1,300 retailers. Retailer-specific POS data is already loaded into SPS' service and no implementation is required.

"Based on a SaaS model, SPS Commerce's Trading Partner Intelligence service includes the technology and staff to improve the entire VMI process for Sports Image--from contacting retailers to secure their information to integrating retailers' information into a database to delivering timely and interactive reports," commented Archie Black, president and CEO of SPS Commerce. "Sports Image has discovered that it didn't need any staff or onsite technology to achieve these goals. By partnering with SPS Commerce, Sports Image receives an easy-to-use solution that fits their business needs."