Epicor sees growing demand for retail CRM services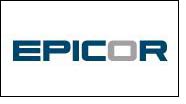 Epicor Software Corporation, a leading provider of enterprise business software solutions to the midmarket and Global 1000 companies, announced it is seeing growing demand for its Customer Relationship Management (CRM) services offerings.

Bikini Village, Carter's, Foot Locker, Kellwood Retail Group, PostNet, Specialty Fashion Group, and Tommy Bahama are among the growing list of retailers to leverage Epicor's CRM services to enhance the return on investment of their CRM programs.

Epicor's CRM services complement the company's comprehensive suite of retail software solutions that are designed to manage multi-channel global enterprises productively, profitably and with an emphasis on creating a seamless customer experience. Delivered via a team of highly trained CRM professionals, Epicor's CRM services focus on analyzing, segmenting and consolidating CRM data to define and recommend strategies to enhance existing CRM initiatives, as well as the turnkey execution and management of CRM campaigns. Covering loyalty programs to targeted marketing campaigns to instant promotional offers at the Point-of-Sale (POS), Epicor's services team helps transform raw data into relevant insight to enhance the return on investment of retailers' CRM programs.

Signed, Sealed and Delivered: Epicor CRM Services for PostNet
One savvy retailer leveraging Epicor's CRM services is PostNet International Franchise Corporation, the fastest growing, largest privately-held company in both the postal and business services, and copy and print shop industries. With an international network of 850 locations worldwide, PostNet is dedicated to providing high-quality service and maintaining a powerful and competitive operating system fueled by the energy and enthusiasm of its franchisees, employees and customers.

To enhance customer relations throughout all zip codes and country codes, PostNet is partnering with Epicor's experts to develop a long-term CRM strategy, which includes a robust customer loyalty program. As part of this process, Epicor Retail CRM experts will analyze the current shopping habits of PostNet's customer base, determine goals and develop strategies to encourage positive trends in shopping habits.

"We're excited to leverage Epicor's resources to assist us with uncovering key trends and indicators that exist within our customer data – and to use that knowledge to further strengthen our CRM and loyalty strategies," said Steve Greenbaum, CEO, PostNet. "Tapping the right resources to better understand customer needs, habits and shopping patterns is one of the smartest investments businesses can make in today's economic landscape to focus efforts and maximize return on CRM investments."

Getting the Maximum Return on CRM
"Today more than ever, smart retailers understand the value of customer relationships and CRM's role in enhancing those relationships," said David Henning, executive vice president and general manager for Epicor Retail. "However, while retailers recognize the value of CRM, most aren't getting the maximum return from their technology investments. Epicor's CRM experts help retailers uncover key trends and indicators, providing valuable insight that can be used to reduce marketing campaign costs and target the right customers for more sales, and significant competitive advantage.