Match Pigment 2.1 - color management software available in July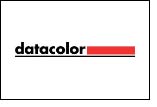 Datacolor, a global leader in digital color management technology, announced it is introducing a powerful upgrade to its intelligent color formulation software solution designed for pigment based applications including the paint, plastics, ink, and cosmetics industries.

Match Pigment 2.1 expands the functions and capabilities of previous versions by offering improved features including next generation matching algorithms, Product Line Options critical for decorative paint manufacturers, and the new Q function. Match Pigment 2.1 will be available in July.

Collectively, the features and functions of Match Pigment 2.1 provide a solid foundation for an integrated solution from the color laboratory, through the supply chain, to the final product by helping each department innovate faster, reduce product costs, and ensure consistent color quality. Match Pigment 2.1 also serves as a major upgrade for all previous versions of Datacolor Match Pigment software.

"Match Pigment provides users with the most powerful color management software tool in the industry," says Brian Levey, vice president, Industrial Products, Datacolor. "We have made a major commitment to algorithm development by assembling a team of mathematicians, physicists, optical scientists, software engineers and color consultants. Our customers can see the fruits of their labor in Match Pigment 2.1 and can expect more innovative breakthroughs in the future.

The addition of Product Line Options, a new Q function, and its full network and server compatibility, will help users further customize their workflow and create production-ready formulas in less time than before. Combined, these features take workflow accuracy and efficiency to an entirely new level," added Mr. Levey.

Datacolor's Match Pigment 2.1 provides an entire portfolio of color management functions, including the following primary features.

Next Generation Matching Algorithms
Scientifically engineered algorithms provide faster, more accurate and consistent matching for opaque, transparent, and translucent materials. This means that users can produce an optimal formula in less time using any number of user-defined matching criteria.

Robust, Powerful, and Reliable Database
Based on the industry leading Sybase database, Match Pigment 2.1 provides referential integrity, flexible data access throughout the enterprise, and fast performance for even very large databases unlike competitive systems that use Microsoft Access. This means that data is safe and available to whoever needs it in your company.

Unrivalled Ease-of-Use with "Formula Central"
Work the way you want with Formula Central, a virtual color laboratory. Match a single sample or an entire folder of standards; then correct, search, retrieve, save, scale, or change units – all on one screen – just the way you want it. Complex matching operations are now simple and intuitive to do.