Yunique adds PLM with new raw materials development tools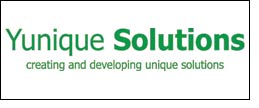 Yunique Solutions Inc announces the addition of innovative new materials development tools to its market-leading plmOn product lifecycle management (PLM) software solution. As PLM systems typically do not provide a comprehensive materials development toolset, these new plmOn capabilities will now make it possible for fashion companies to advance beyond the use of spreadsheets, emails, and other manual tools to the benefits of a single, integrated PLM system that allows them to manage, track, and collaborate on every aspect of both materials development and new product development.

Developed in conjunction with current Yunique clients, most notably sportswear company Cutter & Buck and performance apparel maker Pearl Izumi, the new fabric, trim, color, testing and vendor collaboration capabilities are incorporated into the latest release of plmOn and srmOn supplier relationship management solutions.

Yunique's new materials management solutions promise to significantly reduce development cycles and increase productivity for companies that manage fabric and trim development; most notably for those that work with multiple material suppliers and mills, use a wide variety of materials or components, maintain sizable materials libraries, require stringent materials testing and quality control, experience lengthy lab dip and color approval processes, or simply differentiate their products through the materials they use.

Key among the new plmOn materials development capabilities are:
Raw Materials Libraries - enable brands and suppliers to quickly and "at a glance" organize, search, view, import, and collaborate on materials, trims, and colors. Users can dynamically view "where used" for each raw material, color and trim item.

Seasonality Management - manages the use of raw materials across multiple seasons and maintains a history of pricing for past seasons at the material, color, size and treatment and finish levels.

Direct Materials Sourcing - allows companies to manage all vendor and mill information and relationships, costing and sourcing of materials from single or multiple suppliers/agent/vendors, and compare all suppliers of an item on a single page.

Lap Dip and Color Approval – enables both brands and suppliers to enter and manage lab dips, track approval process status, maintain color standard information; maintains a history of dips and submissions for each color and accommodates QTX and other file attachments, notes and communication threads.

Materials Testing, QC and Compliance - provides quick access to testing, quality standards and requirements for each material; helps ensure compliance with restricted substances and CPSIA regulations at the fabric, trim, and style level.

Material Vendor Collaboration - enables secure online access to mill/supplier/agent/vendor collaboration including messaging, history and notes on each shared material. Manages submission and notification of new, approved and dropped material requests and allows vendors to make updates directly in the same system.