Monza 4 Tag delivers dramatic RFID application improvements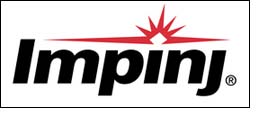 Impinj Inc announced availability of the Monza 4 family of premium tag chips, comprising four high-performance configurations: Monza 4D, 4E, 4U and 4QT. The Monza 4 family combines the industry's highest read and write reliability, expanded memory and innovative privacy technology to deliver significant benefits for businesses desiring fast RFID investment payback and ongoing operational improvements.

To complement Impinj's industry-leading Monza 3 chip, targeted at cost-sensitive applications that require only basic UHF Gen 2 functionality, the Monza 4 family of tag chips provides enhancements in performance, privacy and memory:

- Performance: Leveraging Impinj's patent-pending True3D antenna technology, Monza 4 chips boast the industry's highest read reliability - 66% range improvement over the best performing competitive tag chip - while enabling complete orientation insensitivity for the first time. All Monza 4 chips have two fully independent antenna ports, eliminating tags' blind spots and significantly increasing read and write reliability in real-world applications where tag orientation is hard to control, such as in retail, baggage handling and asset tracking.

- Privacy: Impinj's revolutionary QT technology, at the heart of Monza 4QT, protects confidential information by maintaining two separate data profiles (public and private) and allowing the tag owner to control data exposure. The chip's private mode reveals all data, while the public mode conceals confidential data and replaces the tag's EPC with a generic, user-defined number. A password can be required to switch between public and private modes. Additionally, QT technology enables the owner to selectively switch the tag into a short-range mode in which private profile data is accessible only at a very short range. This enhanced security helps prevent unauthorized readers from retrieving private data, further protecting both the business' confidential data and, in the case of retail applications, consumer privacy.

- Memory: The Monza 4 family offers memory options including 512 bits of user memory or up to 496 bits of EPC memory. Extended user memory provides a portable, but private database to travel with the tag and supports applications where a reliable database connection is not available. Extended EPC memory enables compliance with regional and industry-segment mandates that require greater than 96-bit EPC numbers such as employed in the SGTIN198 tag data standard.

"The Monza 4 family builds on the leading performance, quality and reliability users have experienced from Impinj since we introduced the world's first Gen 2 chip, Monza 1, back in 2005," said William T. Colleran, Ph.D., president and CEO of Impinj. "Monza 4 chips provide users with unmatched read and write reliability and flexible memory options on a common platform, helping RFID applications deliver better business results."

Monza 4 tag chips benefit numerous end-use applications, including item-level apparel tagging, asset tracking, personal experience & safety, material handling, logistics, chain of custody and others that demand measurable business process improvements from RFID investments.