System improves inventory accuracy of shoes & innerwear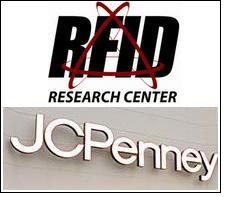 New findings out of the RFID Research Center at the University of Arkansas confirm that radio-frequency identification tags on individual retail items can significantly improve inventory accuracy, even within departments or stores that already have high inventory accuracy.

"Previous research – both ours and that of other groups – has repeatedly demonstrated that RFID has the ability to count inventory quickly and accurately," said Bill Hardgrave, director of the research center and professor of information systems in the Sam M. Walton College of Business. "Use of this technology leads to improved inventory accuracy and the consequent benefits of fewer out-of-stocks, less safety stock and better ordering and forecasting. Because of its accuracy and reliability, it also eliminates the need for manual counting and large-scale inventories done once or twice a year."

Building on findings from previous studies for major national retail chains, Hardgrave, research associate Rebecca Miles and undergraduate student Yana Mitchell examined the use and impact of RFID on individual items within two departments – shoes and bras – at five JCPenney stores. The researchers focused specifically on the effect of an RFID-enabled system on inventory management and accuracy, with incidental attention to the efficiency and accuracy of counting inventory. In addition to the main finding that RFID increased inventory accuracy, results also confirmed previous findings that inventory accuracy, as determined by manual counting or conventional inventory-management systems, diminishes over time.

The 15-week study involved two test stores, three control stores and more than 10,000 items. Using barcode scanners, workers with a professional inventory-services firm manually counted inventory in all five stores at three different times – beginning of the study, beginning of week six and end of week 15. The RFID system did not begin operating until week six, so data gathered from the first five weeks of the study served as baseline information for the study. The actual physical inventory counts at both test and control stores were compared to JCPenney's inventory-management system and the RFID system. These comparisons allowed researchers to develop extensive metrics on overstated (less actual inventory than the system shows) and understated (more actual inventory than the system shows) inventory.

"The baseline data for JCPenney had unusually high inventory-accuracy percentages," Hardgrave said. "Most systems are inaccurate about 50 percent or more of the time. But JCPenney's numbers were far better than the industry average. Initially this fact concerned us because we didn't expect drastic improvements in accuracy. But at the conclusion of the pilot, it became clear that even retailers with high starting inventory-accuracy numbers can stand to gain from implementation of an RFID system."

Without RFID or adjustments to the store's inventory management system, inventory accuracy in the control stores declined by 4.48 percent over the duration of the study. In other words, using only the store's inventory management system, understated stock increased by 1.67 percent and overstated stock grew by 2.81 percent. The sum of overstated and understated stock reflects total inventory inaccuracy.