Rue La La apps for iPhone & iPad provide rich shopping experience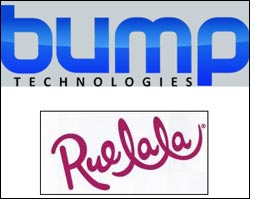 Rue La La, a leading invitation-only private sale shopping destination, introduced complete mobility to private sale shopping with new native applications for the most popular mobile devices including iPhone, iPad as well as robust mobile web experiences for Blackberry and Android.

Rue La La entered mobile commerce in 2009 with the introduction of m.ruelala.com. The enhanced mobile platform provides the perfect solution for Rue La La members looking to shop and share from a full range of mobile devices. Rue La La's 48-hour boutiques create urgency and excitement among members with coveted items selling out quickly. The urgency that accompanies the opening of each boutique spurred Rue La La to expand its mobile offerings to all mobile devices, providing increased opportunity to shop and pass along membership from anywhere.

"Rue La La is excited to deliver complete shopping mobility to our members allowing them to experience the thrill of accessing their favorite brands when our boutiques open at 11:00 a.m. no matter where they are," explains Ben Fischman, CEO, Rue La La. "We have answered their call of urgency by providing the unparalleled shopping experience found from their desktops with the most popular mobile devices, including iPhone, iPad, Blackberry and Android. Rue La La members never have to miss another boutique."

Rue La La's invitation-only model is fueled by viral growth and the apps are uniquely designed to enable members to easily share membership with friends. The iPhone and iPad apps offer fully integrated Facebook and Twitter features that allow members to share their shopping success and to invite friends within their social circles to join Rue La La.

In addition, Rue La La has incorporated "bump" technology into its new mobile shopping iPhone app to let members quickly share the app and membership with friends by simply "bumping" their phones together. The information passed between phones is encrypted and leverages the same security employed in online banking. For more information on how bump works or to see a demo, visit http://bu.mp/.

The Rue La La apps for iPhone and iPad provide a rich shopping experience that takes advantage of the native features of the Apple platform. Using Apple's multi-touch functionality, members can zoom in on high resolution photography to examine the finest details of each product. The apps include a fully integrated checkout that ensures members can claim their purchase in moments, and fully customizable push notifications alert members when their favorite brands are launching.

Rue La La's mobile expansion represents a key component of parent company GSI Commerce Inc.'s overall mobile commerce strategy.

"GSI is excited about the power of the mobile platform as a driver of e-commerce," said Michael G. Rubin, founder and CEO of GSI. "We are in the unique position to harness the power of the mobile channel on behalf of both consumersand brands through our different businesses. The recent acquisition of mobile marketing company, M3 Mobile by e-Dialog coupled with Rue La La's launch of total mobility demonstrates our belief in the power, potential and positive impact of the mobile channel."