Fox Head to select ATG's hosted commerce solution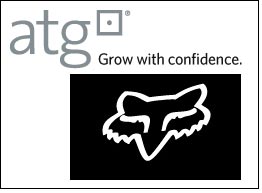 ATG (Art Technology Group Inc) announced that Fox Head, Inc, the world's best selling brand of motocross apparel, will re-launch its e-commerce platform on ATG Commerce OnDemand, ATG's hosted e-commerce solution. With the selection of ATG and RAZOR360, Fox intends to deliver a personalized customer experience and more effectively merchandise its portfolio of products online.

During the last three decades, Fox Head has become one of the world's most recognizable lifestyle clothing brands. The company opened for business in 1974, when Geoff Fox launched Moto-X Fox, a small distribution business for European motocross parts and accessories in a 1,500-square foot building in California. Within two years, Moto-X Fox was manufacturing high-performance suspension and engine components for motocross racers. Today the company is best known for its motocross apparel, while it also sells mountain bike apparel, lifestyle clothing, eyewear, and footwear.

With aggressive growth objectives for its online channel, Fox Head had outgrown its internally developed e-commerce platform. It needed a solution that would deliver a rich product presentation, improved shopping navigation, and a more personalized online buying experience. By deploying the cost-effective ATG Commerce OnDemand solution, Fox Head will gain superior personalization and merchandising features that are built into the hosted solution. Merchandisers will be empowered to exert more control over the way shoppers interact with the web store and make it easier for shoppers to research relevant products and services. Further, they plan to present shoppers with pertinent cross-sells and up-sells.

"The action sports apparel and products industry continues to see tremendous growth, and our online channel is a significant focus of our growth strategy in North America and around the world," said Greg Fox, vice president of sales, Fox Head. "We're deploying ATG Commerce OnDemand and partnering with RAZOR360 to drive our online sales strategy. As our business continues to evolve and grow, ATG Commerce OnDemand has the capability to not only scale, but also arm our merchandisers with powerful solutions to improve both our customer experience and overall web sales."

"Fox Head, a family owned-and-operated business, is positioned for significant growth on the Web," said Nina McIntyre, ATG senior vice president and chief marketing officer. "ATG Commerce OnDemand will enable the Fox Head team to create a more personally relevant, compelling, and loyalty-building experience for shoppers that will drive more revenue and help propel this mid-sized company to new heights."

"It is fantastic to be working with the Fox Head," said Corey Mellick, president and CEO of RAZOR360. "The Fox Head brand is world renown and we are confident they will see an immediate impact on site traffic, online sales, and their bottom-line from backend efficiencies. We are ecstatic to be partnering with Fox Head and to be assisting with their digital evolution."