Donna Karan to deploy Maple Lake's QuickAssortment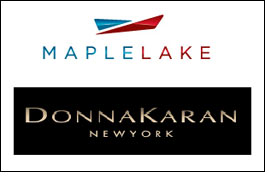 The Donna Karan Company L.L.C., the international fashion retailer, is implementing a new merchandise, store and assortment planning software solution. QuickAssortment from Maple Lake will enable Donna Karan to create store assortments that align to the purchasing preferences of its customers in each location, as well as via its e-commerce stores. QuickAnalytics is also being used to provide extensive reporting and analytical capabilities.

"In the luxury market we have to be sensitive to the individual preferences of our customers and ensure that we have an assortment that inspires each time they visit our stores," said Donna Sarian, VP Planning and Allocation at Donna Karan. "From an inventory planning and management point of view, our challenge is to balance the needs of a multi-brand, multi-channel organization with long design and buying cycles. It's very easy for departments to be disconnected and find we don't have enough of the right product in the right stores. With Maple Lake we're joining all aspects of our retail planning into a single application, so that we can be sure our products, stores and assortments all balance."

Sarian continued: "The quick win is obviously one of efficiency - we won't have to spend time maintaining our web of spreadsheets - but the real value to us will be through greater visibility to the effects of our decisions on the bottom line. Understanding how deep to go on a markdown, quantifying the buys, fine tuning the targeted inventory levels to maintain just the right amount of cover - all of these things will have a positive impact to
the gross margin and the ability for the company to grow efficiently."

"Having Donna Karan join our list of client partners is very exciting for us," said Stuart Aldridge, Chief Marketing Officer at Maple Lake. "The rough economic conditions of the past 24 months have highlighted the need for retailers to be efficient and effective in their use of inventory across the chain, and no one has felt it harder than the luxury goods sector. The team at Donna Karan was very clear in their needs when evaluating their hoice of partner, and our experiences with a cross section of both luxury retailers such as Barneys New York and Intermix, as well as the higher volume mainstream retailers including Aeropostale, Lululemon Athletica and Columbia, demonstrated our expertise and adaptability."

Unusually, the Donna Karan selection team used the power of social networking as part of its due diligence process to help choose a vendor. The team established contacts with existing Maple Lake clients and obtained informal references and on-site visits in absence of the vendor to gain a real world understanding of whether the solution could really add value.

"The evaluation process was exceptionally quick, mostly due to the smarter way the team used their social networks," said Aldridge "and the result is that we are already well into the project and on schedule for delivery, whereas most traditional customers would still be reviewing an RFP response." Sarian concluded, "We knew that we had a good technical fit, we liked the product and we were confident in Maple Lake's ability to deliver a project all before they walked through the door! We're now all excited about the opportunity to really be able to drive the growth."