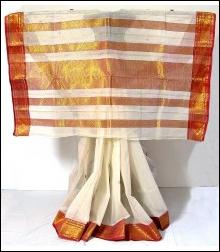 India is a land of diverse culture with many different communities living in every parts of the country and for every community Weddings are considered to be the most important and memorable part of one life. It brings lots of sentiments and joy to every member of the family. The new couple is going to begin a new life living back all her memories way back at her maternal house and enter a whole new life with her partner. Like every festivals, Weddings are celebrated with full enthusiasm in every community in India. Generally the families celebrate and declare the union of the couple with grate pomp and show to make it a memorable one. Indian weddings are known for their colorful event, which is mixed up with traditions and customs. Each and every community celebrate their wedding in their own style and for all these occasion one thing which matters most is the Look.
Say for example, how it would be if Rafal Nadal took the center court in a blue jeans and tee-shirt to play the final of Australian Open. How would it be if Manmohon Singh takes his office in his most comfortable sleeping suit? Many a time we forget but the truth is look matters a lot. Every one of us is dressed for the occasion at times consciously and at times not so consciously and sometime we are forced to. But at the end of the day it matters a lot what we actually wears.
A costume gives an in-depth view of certain culture, a period, a society; it also goes far beyond fashion and this is exactly the main reason why dress plays an important role in an occasion. And when we are taking about occasion wedding is perhaps the most important occasion in everybodys life. So it needless to say that dress plays an important role in wedding.
The Bengali community celebrates their wedding with full enthusiasm like every other festival; the rituals of the wedding are very simple and traditional. A Bengali bride represents the true femininity and beauty. The wedding attire of a Bengali bride is very attractive and looks spectacular in its traditional wedding trousseau. A Bengali marriage is not just an exhibition of richness and grandeur it equips much more to the tradition. A bride make-up and jewelry and costume are actually the reflection of the bride herself and her family.
The hair of the bride is usually tied with bun and covered with a veil. The mukut (crown) is placed on her head and is pinned to the veil. The bride must sit with the gaach kouto and kajal lata for the wedding ceremonies. And not to forget the most synonymous of the Bengali wedding the red benarasi sari and with this she not only looks spectacular in the traditional Bengali attire but also she represent himself as the symbol of goodness and strength.