APAC is the fastest growing area for nonwovens
Mogul is a privately held company based Turkey employýng an international staff of over 400 employees. Established by Ekrem Kayali in 1997 to manufacture nonwoven products it was the first company in Turkey to produce spunbond and meltblown fabrics. Today, Mogul produces nonwovens and composites at three plants in Turkey and one in Gray Court, South Carolina. Serkan Gogus, CEO of Mogul Tekstil Sanayi Ve Ticaret, speaks about his company and the industry.
Out of all the sectors of technical textiles, which sectors are growing at a fast pace? What are the probable factors contributing to this development?
In technical textiles, we assume that the biggest growth is being seen in filtration and automotive areas. Filtration is growing both due to regulatory requirements, and also increasing pollution in air and water sources. The growth in automotive is due to replacement of parts for weight reduction and also recyclability.
What is the rate at which the nonwoven industry is growing?
This is a very broad question that statistics from INDA or EDANA can answer better. For sure, for Europe and North America, they are at modest rates of around 2-3 per cent, but for overall growth the ranges can be in double digits.
What are the trends in nonwoven segment and what new can be expected from this field? How has the market for the same evolved over the years?
There are different trends in different areas. Hygiene is still by far the largest nonwoven area. The softness requirement coming from Asia is pushing back thermobonded nonwovens which lost share against spunbond. In wipes area, flushable pulp based material is getting popular at least on an investment base. Hybrid technologies are gaining importance in both hygiene and technical areas.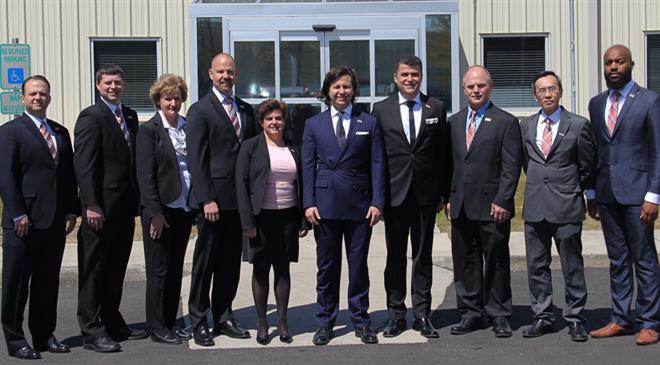 What new technological innovations can be expected in nonwovens?
I believe technological investments are the missing parts of the industry. We haven't seen big inventions since the 60s of the last century where most technologies were invented. We now see more technology combinations and modifications. Frankly, I don't expect big change in technologies in the short term. Most innovations can be expected on bio-components and hybrid technologies. Mogul Nonwovens recently expanded its operations in the US.
What will be the annual capacity at the new plant?
The new plant capacity will be around 14,000 m tonnes.
What has been the most revolutionary works by Mogul Nonwovens in the past two years that have greatly impacted the industry?
In our terms, introduction of Madaline fabric, which is a hybrid technology with microfilaments, has been the most revolutionary product that we have developed. Madaline offers unique fabric properties that can be used both in traditional technical textiles, but more importantly can also be used in traditional clothing and upholstery applications.
Which are your major markets for nonwoven and where does Asia feature in your growth strategy?
Our major export markets are North America and Europe. We have been developing a sales strategy in recent years to increase our sales into APAC (Asia-Pacific) region. APAC is the fastest growing area in nonwovens, but for sure almost all low cost suppliers are there; so, we try to develop more value-added products for niche markets rather than commodity products to be competitive.
What are the three major factors driving the demand for nonwoven?
The first factor is that increasing demand in developing parts of the world is fuelling the growth. The second is the increasing usage of nonwovens in different applications due to either cost advantages or technical requirements. Increase of usage due to legal requirements or increasing sustainable requests are something that nonwovens can address.
Please share details of the last two fiscal years and the expectations for the next two.
Mogul is continuously in a growth phase and with contribution of two new facilities in Turkey and the US, we definitely expect to grow our sales figures in 2017 and especially in 2018.