Kissel amendment to protect domestic textile & apparel sector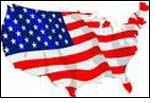 The U.S. House of Representatives adopted by voice vote an amendment offered by Congressman Larry Kissell (D-NC) to H.R. 1, the American Recovery and Reinvestment Act, that would mandate that any textile and apparel products purchased by the U.S. Department of Homeland Security's (DHS) Transportation Security Administration (TSA) be made with 100 percent U.S. content.

The amendment extends the current Berry Amendment program to the Department of Homeland Security but only would cover prospective procurement of uniforms and other textile product for TSA workers by the U.S. government.

"We would like to thank Congressman Kissell in particular for offering this amendment which has been long sought after by the textile industry. The Kissell Amendment will provide an important stimulus to the U.S. textile and apparel manufacturing sector, which employs almost 470,000 workers in the United States," said Anderson Warlick, Chairman of the National Council of Textile Organizations (NCTO).

"In addition to our appreciation to the entire House, we would also like to extend a special thanks to the House leadership and Congressmen Bennie Thompson (D-MS), David Price (D-NC), John Spratt (D-SC), Howard Coble (R-NC), and Mike Michaud (D-ME) for their hard work and support in securing passage this amendment that will create many new badly needed U.S. jobs," said Bruce Raynor, President of UNITE HERE.

"The Kissell Amendment will immediately help textile and apparel companies because it will cover all uniforms purchased by the Transportation Security Administration (TSA) employees. This program can be expanded by the Obama Administration to cover other DHS agencies such as FEMA, U.S. Customs and Border Protection and the U.S. Immigration Service - nearly one hundred thousand uniformed employees in all - and we will be asking the President to make that change," said Auggie Tantillo, Executive Director of the American Manufacturing Trade Action Coalition (AMTAC).

"Another benefit of the Kissell Amendment is that it does not require any additional taxpayer money because it involves programs that are already in place and which are already fully funded," said Karl Spilhaus, President of the National Textile Association (NTA).

"Now that the House has added this critical amendment to the stimulus package, it is incumbent upon the U.S. Senate to adopt it too. We look forward to working closely with our friends in the Senate to make sure that this happens," said Kevin M. Burke, President and CEO of the American Apparel & Footwear Association (AAFA).

"Enactment of the Kissell Amendment will have an important impact on jobs across the United States because textile and apparel companies often rely on sales of uniforms and other textile products to the government to provide critically needed employment and production," said Ruth Stephens, Executive Director of the of the U.S. Industrial Fabrics Institute (USIFI).