H&M to improve labour conditions in India, Cambodia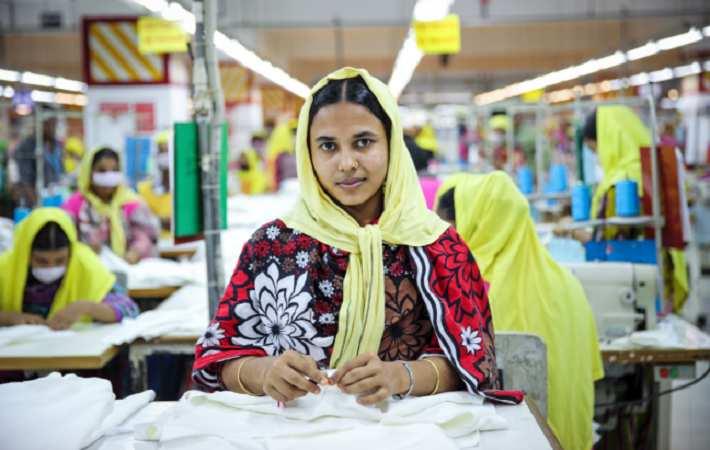 Stung by a study that found violations in its supplier factories in India and Cambodia, Swedish clothing retailer H&M said it was collaborating with trade unions, government as well as the UN to improve workers' conditions.

The study by the Asia Floor Wage Alliance (AFWA) found workers stitching clothes for H&M in factories in Delhi and Phnom Penh faced problems such as low wages, fixed-term contracts, forced overtime and loss of job if pregnant.

The AFWA, a coalition of trade unions and labour rights groups, accused H&M of failing on its commitments to clean up its supply chain.

An official from H&M told the Thomson Reuters Foundation on Saturday that the company has been working actively to improve the lives of textile workers for many years.

"The report raises important issues and we are dedicated to contribute to positive long-term development for the people working in the textile industry in our sourcing markets," said Thérèse Sundberg from H&M's press and communications department.

"The issues addressed in the report are industry wide problems. They are often difficult to address as an individual company and we firmly believe that collaboration is key."

H&M has partnered with the International Labour Organization, the Swedish International Development Cooperation Agency as well as global and local trade unions to seek out solutions, she added in an emailed statement.

The fashion industry has come under increasing pressure to improve factory conditions and workers' rights, particularly after the collapse of the Rana Plaza complex in Bangladesh three years ago that killed over a thousand garment workers.

The study surveyed 50 Indian workers from five factories and 201 Cambodians workers from 12 factories from August to October 2015.
It found that overtime in all the factories was expected by employers. Cambodian workers reported they had to do two hours of overtime daily, while Indian workers were even worse off, working at least 9 hours to 17 hours a day.

"Workers are routinely required to work until 2 am in order to meet production targets - and then to report to work at 9 am," it said, referring to workers in Indian factories.

"The financial imperative of working overtime due to the persistence of minimum wage standards below living wage standards can be viewed as a form of economic coercion that leads to involuntary or forced overtime," it added.

The study also found that fixed-term contracts were being used in 9 of the 12 Cambodian and all Indian factories surveyed.