Investors say Bangla RMG workers still at risk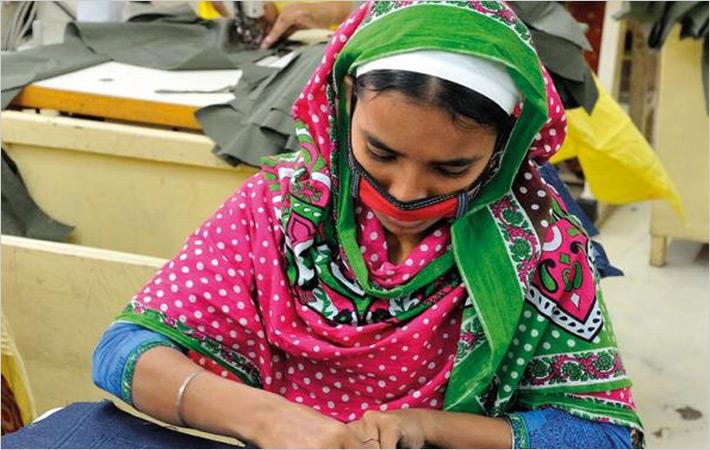 A group of global investors that has advocated for commitments from apparel brands and retailers sourcing from Bangladesh to remediate the workplace health and safety failures that cost over 1,100 people their lives at the Rana Plaza factory in 2013, has voiced concern over delays in the implementation of remediation plans.

The investor group, known as the Bangladesh Investor Initiative represents 139 institutional investors from North America and Europe with collective assets valued at over $3 trillion.

In a statement, the group which is part of the New York-based Interfaith Center on Corporate Responsibility coalition, expressed concern over the pace of progress to remediate the issues identified by inspections conducted by both the Accord on Fire and Building Safety and the Alliance for Worker Safety.

The Accord on Fire and Building Safety has completed more than 1,600 factory inspections and the Alliance for Worker Safety has inspected about 650 factories, which has resulted in the identification of hundreds of corrective action plans, including the installation of fire doors and sprinkler systems and structural changes such as adequate safety exists.

More than 1,000 factories are behind schedule with remediation of the over 1,350 corrective action plans that have been developed. Investors have urged companies to work with their suppliers to ensure full compliance with these critical remediation plans.

In addition, the investors are concerned that the "Safety Committees" so integral to systemic reform of the sector have not been established, and that workers are not able to elect their representatives to the committees. According to the investors, this undermines the ability of the committees to independently identify and address threats to worker safety without interference from management.

David Schilling, ICCR Sr. Programme Director for Human Rights and Resources, said, "In the aftermath of Rana Plaza, an unprecedented number of investors and companies coalesced around the urgent need to restructure the Bangladesh apparel sector to safeguard the lives of workers. Progress has been made on many fronts, but we are concerned that implementation of the identified actions is taking too long, and democratically elected worker representatives to safety committees have yet to be formed."

"While we commend the Accord, companies and others that have supported improved factory working conditions three years after the Rana Plaza tragedy, we are concerned about the lack of timely remediation. Through ICCR's Bangladesh Investor Initiative, we will continue to shine a light on the Bangladesh garment sector and needed steps to address systemic issues in apparel sourcing practices," said Lauren Compere, Managing Director, Boston Common Asset Management.

The Bangladesh Investor Initiative has called on companies to commit sufficient financial resources and provide commercial terms that enable factories to complete remediation, and to report on the nature and amount of financial support.