Hampshire announces acquisition of Rio Garment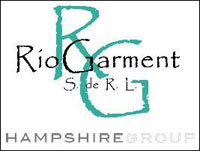 Hampshire Group Limited announced that it has entered into a definitive agreement to acquire Rio Garment S. de R.L. for an aggregate purchase price of up to $23 million, payable up to $6.8 million in cash and $10.5 million in Hampshire stock, after the repayment in cash at closing of certain liabilities totaling approximately $5.7 million, under the terms and subject to the conditions of the agreement.

The acquisition is expected to be accretive to Hampshire's 2011 operating results and will be a major contributor to the Company's drive to achieve profitability and build shareholder value. Founded in 2006, Rio is a leading Honduras-based apparel manufacturer, designing, sourcing and producing knit tops for retailers and distributors in the United States.

Key transaction highlights include:

• Significant opportunity to grow Hampshire's core business into the fast-growing specialty store channel;
• Potential to expand Rio's business into the department and chain store channels, leveraging Hampshire's existing operating platform;
• Addition of sophisticated and efficient supply chain and production controls; and
• Infusion of additional management team with extensive sourcing and manufacturing expertise.

"This acquisition marks one of the most exciting and important steps in the new strategic direction of our Company," said Heath Golden, CEO of Hampshire Group. "Rio's innovative model is premised upon providing value-added services and process integration far beyond the traditional retailer-supplier relationship. The desire of Rio's owners, including Paul Buxbaum, CEO of Buxbaum Group, to become meaningful shareholders of Hampshire, is testament to their belief that Rio's model can be grown and leveraged by way of Hampshire's financial strength, core competencies and retailer and supplier relationships."

Paul Buxbaum added, "Over the past several years at Rio, we have created a methodology that meets the ever changing and time sensitive needs of fashion retailers. The cornerstone of this methodology is the development of an outstanding supply chain that fosters speed to market. Our collaboration with Hampshire will allow the combined company to further widen Rio's supply chain to service Hampshire's existing customer base as well new and diverse customers."

Mr. Golden continued, "We are pleased to welcome the Rio management team to Hampshire. With a track record of success, strong sourcing capabilities and a deep customer relationship, David Gren and his team will play a critical role as we move forward with our strategic plan to drive growth in the business."

Based in San Pedro Sula, Honduras with 2010 net sales of $57 million, Rio was founded on the premise that Central America will best serve the 21st century needs of fashion retailers. The Company manufactures knit tops primarily for specialty retailers, including Aeropostale, its largest customer. Rio's location in San Pedro Sula enables it to readily draw upon the extensive network of local textile and accessory suppliers and an abundant labor supply. David Gren, General Manager of Rio, and his entire senior management team will continue to manage the day-to-day operations of Rio, reporting directly to Heath Golden.