HanesBrands Q2 EPS in line with expectations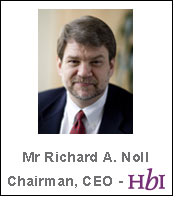 HanesBrands reported strong net sales growth and comparable diluted earnings per share in the second quarter of 2011, in line with company expectations. Diluted EPS for the second quarter was $0.87, the same as a year ago when EPS benefited by $0.20 from a lower income tax rate. Net sales for the second quarter increased nearly 14 percent to $1.23 billion, with sales gains in all business segments and particularly strong growth in the Outerwear and International segments.

Hanes has confirmed its full-year 2011 diluted EPS guidance of $2.70 to $2.90 and net sales guidance of $4.9 billion to $5 billion. The guidance represents EPS growth over 2010 of 25 percent to 34 percent and net sales growth of 14 percent to 16 percent.
"We continued our strong start in 2011 and are performing in line with our growth expectations," Hanes Chairman and Chief Executive Officer Richard A. Noll said. "Our brand strength, international expansion and acquisition contributions have driven six consecutive quarters of accelerating sales growth. We are leveraging this sales growth with our low-cost global supply chain and tight control of selling, general and administrative costs."

Growth in the quarter was driven by sales increases in each business segment, including strong double-digit increases in the International segment as well as the Outerwear segment, which benefited from last November's acquisition of Gear For Sports.

The second-quarter operating margin increased 70 basis points over the year-ago quarter, despite $51 million in higher cotton and commodity costs and an operating profit decline in the Innerwear segment. The company's operating margin in the quarter improved to 12.1 percent of sales, the highest since the company's spinoff in September 2006.

Innerwear segment sales in the quarter increased 8 percent while operating profit declined by 1 percent. Sales of socks, male underwear and women's panties increased by double digits, and price increases taken this year contributed to sales growth and partially offset inflationary input costs.

"Innerwear segment operating profit declined as a result of margin pressure from cotton and other cost inflation, but price increases reduced the negative impact compared with the first quarter," said William J. Nictakis, Hanes' co-operating officer, president U.S. "We instituted a price increase in February and another in June for cotton-intensive products. We continue to expect the segment's profitability to return to historical levels as we implement price increases appropriate to the input-cost environment." Outerwear segment sales and operating profit increased as a result of strong contributions from Gear For Sports, as well as Champion activewear sales growth. Segment sales increased 26 percent - 23 percentage points of the gain came from Gear For Sports - and operating profit more than doubled.

Gear For Sports, a leading seller of licensed logo apparelin collegiate bookstores and the leisure/golf channels, contributed 6 percentage points of total company sales growth and $0.07 of EPS. Gear For Sports sales, operating profit and acquisition synergies are all progressing in line with company expectations. The company is actively applying its U.S. brand growth model in key international markets to generate strong results. International segment sales in the quarter increased 24 percent, the third consecutive quarter of 20-percent-plus growth. Operating profit increased 18 percent. Excluding changes in currency exchange rates, segment sales increased 14 percent and operating profit increased 7 percent.