Second-quarter profit down at Gap Inc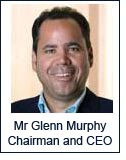 Gap Inc reported that net sales for the second quarter of fiscal year 2011, which ended July 30, 2011, increased 2 percent to $3.39 billion compared with $3.32 billion for the second quarter last year. Net income decreased 19 percent to $189 million compared with $234 million for the second quarter last year. Second quarter diluted earnings per share was $0.35 compared with $0.36 last year.

"Despite a difficult quarter, we still delivered a net sales improvement and I continue to believe we have far greater opportunities than challenges ahead of us," said Glenn Murphy, chairman and chief executive officer of Gap Inc. "Every brand, division, and geography is focused on what matters most – delivering consistent, great product and more effective marketing in order to drive higher levels of performance."

In the second quarter, the company continued to focus on its goals for fiscal year 2011, including growing top line sales, maintaining strong expense discipline, investing in long-term growth, and returning cash to shareholders.

Second Quarter Financial and Business Highlights
• Net sales increased 2 percent to $3.39 billion compared with last year.
• Net sales for the Gap Inc. Direct division increased 20 percent to $309 million compared with last year.
• Operating expenses were flat to last year and decreased 50 basis points as a percentage of net sales.
• Returned $880 million to shareholders, with $820 million in share repurchases and $60 million in dividends, underscoring the company's continued commitment to return cash to shareholders.
• Opened 300th redesigned Old Navy store, focused on improving customer shopping experiences and part of the brand's ongoing strategy to improve top line sales performance.
• Announced plans to expand Athleta stores to the New York, Los Angeles, Washington D.C., Minneapolis, and Philadelphia markets. Athleta last week opened its doors in Manhattan's Upper East and Upper West Side neighborhoods.
• Opened first Gap flagship store in Rome, introduced its outlet concept in Italy, and further expanded its outlet business for both Gap and Banana Republic in Japan. The company last week opened its third Gap store in Shanghai, bringing the total to six stores in China.
• Opened new franchise stores in Egypt and Ukraine and announced new agreements to introduce stores to Serbia and Morocco.
• Announced product and marketing collaborations including the GapKids and babyGap collection created by American fashion icon Diane von Furstenberg for Spring 2012 and Banana Republic's "Mad Men" series-inspired collection.

Second Quarter Comparable Sales Results
The company's second quarter comparable sales, which include associated comparable online sales, were down 2 percent compared with a 1 percent increase in the second quarter last year. For the second quarter of fiscal year 2011, online sales positively impacted comparable sales for Gap Inc. by 2 percentage points.