Billabong sees good growth in emerging markets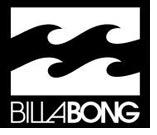 Billabong International Limited reported its results for the financial year to 30 June 2011. Reported global sales of $1.68 billion were up 23.8% in constant currency terms (up 13.6% in reported Australian dollar (AUD) terms) compared to the prior corresponding period (pcp). Net Profit After Tax (NPAT) of $119.1 million was down 6.9% in constant currency terms (down 18.4% in reported AUD terms).

The significant appreciation of the AUD against in particular the USD and Euro had a dramatic negative impact on reported consolidated results, being $123 million in respect of sales revenue and $18 million in respect of NPAT.

The strong sales growth followed the acquisition of the West 49 retail business in Canada, the RVCA brand in the United States and the Surf Dive 'n' Ski, Jetty Surf and Rush Surf retail businesses in Australia, improving sales trends in the US, good growth in emerging markets including Asia and significant growth in online sales.

During the 2010-11 financial year, the Group acquired major retail assets in Australia and Canada to enhance its route to market. As anticipated, this led to strong revenue growth at dilutive initial margins, which are expected to increase as the Group's strategy to lift Billabong family brand share is realised over time. It was for this reason, combined with the timing shift in the recognition of sales as a number of key wholesale accounts became company owned retailers, that the 2010-11 financial year was labelled a transition year for the Group.

The initiatives adopted during the 2010-11 financial year highlight the Group's drive to evolve and adapt its business to deliver longer term benefits and have resulted in a fundamental realignment of the business between wholesale and retail. The Group's direct to consumer operations contributed 38% of global sales revenues, up from 24% in the prior year. The Group now believes it has a more appropriate mix between wholesale business, online retailing and bricks and mortar retailing, thereby ensuring its route to market remains open and its customers have greater access to its strong portfolio of brands.Consolidated results summary.

A range of initiatives have been pursued within the business to reflect the change in mix between wholesale and retail. The standardisation of various IT systems and sales intelligence software is underway, overhead has been adjusted, management within key retail divisions has been enhanced, design teams to build faster-to-market product have been established and greater investment has been made into the Group's fast-growing and profitable online operations. The strategy to build a more robust business model in response to the changing consumer environment is on track.

Early results from this strategy are emerging. The Group anticipates strong underlying growth in earnings before interest, tax, depreciation and amortisation (EBITDA) in the 2011-12 financial year as the benefits ofvertical margins, cost rationalization and synergies from acquired assets flow through the business. At the NPAT line, this strong underlying growth in EBITDA will be significantly reduced by a higher effective tax rate as the Group cycles the one-off tax benefits included in the 2010-11 financial year.