Strong franc lead to consolidated loss, Charles Vögele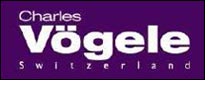 The depreciation of the euro had a massive negative effect on Charles Vögele Group's performance in the first half of 2011. Gross sales were down by CHF 64 million to CHF 626 million. 86% of this reduction was due to currency effects. The depreciation of the euro also resulted in a goodwill impairment of CHF 36 million. Overall, these factors led to a consolidated loss of CHF -62 million. The direct influence of the weak euro on consolidated results came to CHF -19 million. The company continues with the rigorous implementation of its modernization strategy. However, the full impact of the new approach is requiring more time than originally planned. Given the current foreign exchange and market environment, it will not be possible to break even in 2011.

"We are not, of course, satisfied with Charles Vögele's performance in the first six months of the 2011 financial year. The currency situation had a massive negative effect on our business. The modernization strategy we have initiated is gradually having an effect, but is taking longer than expected," said André Maeder, CEO of Charles Vögele. Charles Vögele Group generates around two-thirds of its sales in the Eurozone, which explains the significant, mainly currency-driven fall in gross sales of CHF 64 million to CHF 626 million during the period under review (1HY 2010: CHF 690 million). After adjusting for changes in exchange rates and floorspace (like-for-like), sales matched the year-back figure.

Operating costs remain at low level
On the procurement side, price increases driven by the higher cost of raw materials and labour are leading to lower initial margins. Movements in the USD exchange rate have only offset this trend to a limited extent. The gross margin fell to 63.5% as a result (1 HY 2010: 65.3%). Reorganization and process optimization measures are increasingly having an effect, making it possible to keep operating costs at a low level – even lower than a year previously owing to currency movements.

The fall in the value of the euro prompted a revaluation of the goodwill positions on the balance sheet. An impairment charge of CHF 36 million has been made on the goodwill for Germany and Austria. The CHF -7 million consolidated loss posted a year ago increased to CHF -62 million. Despite this, Charles Vögele still has a solid equity ratio of 61%.

3-Pillar Strategy
At all levels, the reorientation required by the 3-Pillar Strategy – "Fascination", "Growth", "Processes" – is taking longer than expected, especially in terms of attracting new customer segments. As announced, implementation of the new organizational and process structures will have a gradual impact. Strategy implementation is focused strictly on the core competencies of collection development, procurement and customer service. The Board of Directors and Management are sticking firmly to the 3-Pillar Strategy.