M&S Stratford store opens; creates 550 jobs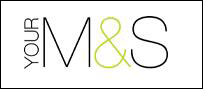 Marks & Spencer Chief Executive, Marc Bolland, opened M&S' unique new store at Westfield, Stratford City.

With 136,000 sq ft of selling space over four floors, M&S Stratford is one of the company's largest stores packed with the latest 'Only at Your M&S' innovations and customer experiences.

Following the opening, Marc Bolland said: "Our store showcases the very best of M&S to an international audience, which is exactly why we are delighted to be an anchor retailer here at Westfield, Stratford City.

"The unique location of the centre has allowed us to create a special, one of a kind M&S store perfectly positioned to maximise on the excitement that next year will bring."

Westfield, Stratford City features some of the new concepts that are being trialled under M&S' previously announced pilot store plan. This aims to improve the customer journey through improved navigation, a better store layout and more inspiring in-store customer experiences.

Westfield, Stratford City store features include:
• Clothing: Each clothing brand is now very clearly segmented, with distinct brand identities that allow customers to see which brand best meets their personal style preferences. This is highlighted for customers through unique branding, visual merchandising kit and propping.
• For example, Limited Collection has an edgy, fashion-focused feel with a catwalk framed by a metal arch. An ethnically casual look for Indigo includes trestle tables and denim mannequins, whilst a sports-inspired look for Blue Harbour has authentic wooded sporting equipment and a large canvass sail. per una is true to its brand values with a feminine and vibrant look highlighted with white-washed wooden wardrobes and chandeliers. Autograph is luxurious and sophisticated with a black glass table and grey posed mannequins.
• Home: at 17,000 sq ft it is one of the biggest M&S home departments in the UK and the first to include the new contemporary range, Conran Exclusive Design only at M&S.
• Foodhall: the store's new-look Foodhall showcases the quality and freshness of M&S food, better highlighting M&S' position as a speciality food retailer.
• M&S Café: M&S' 300th and largest ever café (250 seats) with a new design and panoramic views. There is also a smaller 60-seat M&S Café which is situated on the link bridge between the store and the shopping centre.