Four themes for A/W fabric trends to be on display at Intertextile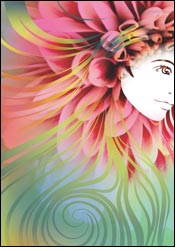 A series of international trend forums will be showcased throughout 4 halls (W2, W5, E2 and E5) at Intertextile Shanghai Apparel Fabrics from 18 – 21 October 2011, delivering a more vibrant and inclusive trend forecast for Autumn/Winter (AW) 2012-13. More than 2,500 apparel fabrics and textile products related suppliers will occupy an exhibition space of nearly 150,000 sqm at the Shanghai New International Expo Centre.

This season, Intertextile Directions trend forum (W2) will be under the creative guidance of Doneger Creative Services who will be in charge of the entire trend forum conception from forecasting to on-site design. The initial forecast collaboration for the AW 2012-13 trends was a direct result of meetings between NellyRodi Agency from France, Doneger Creative Services from the US, Sachiko Inoue from Japan and Elementi Moda from Italy.

The trend display will cover four themes that reference specific colour ranges, directions on fabrics and on prints for AW 2012-13 including:

Metamorphic Magic – Graceful, neutral-soft palette in combination with a dark, complex tone, declined to cool-smoky shades. An emphasis on weights, abundant variations in knits, inlay, russell, moiré or nacré looks, satin, double crepe, brocade, jacquard, mat & shiny contrasted effects, burn-out, embroidery. Patterns look like labyrinths, cryptographs, calligraphy, and puzzles.

Nature's Truth – A neo-natural range, imparting nature's splendour and audacity. Wools become dominant performers, followed by natural fibres with premium feel (linen/cotton/ramie/raw silk/skin), alongside animal fibres, swollen weaves, felted treatment, voluminous and menswear feel. Nature-inspired, primitive motifs with modern twists.

Artisanal Aspirations - A subdued, eroded palette conjuring transition of time. A focus on quality fabrics. Sophisticated elegance and luxe on cashmere, alpaca, angora, silk, high-grade wool, a sheen texture as well as fluidity on viscose is equally essential. Decorative patterns evoke pictorial art. Jacquard elaborately created with velvet burn-out/embossed finish/embroidery/quilted/folk motifs and vintage-mood finishing's.

Convivial! Maximal! - A multi-cultured mixology spread on a palette, imbued with cheerful, eccentric force. An amusing blend of diverse fabrics tickling a playful mind; multi-coloured knits, synthetic fibres in blend with silk (acetate), fabrics with a warm, comforting feel; cashmere/angora/soft mohair, alongside fabrics with stimulating, provocative impacts; velour/flocked/embroidery/Russell/ribs, and nuanced kitschy interior patterns/graphic patterns, coating, bridge treated, all of which to maximize the exquisite, yet delightful natures of coloration.

Fabrics China will also showcase trends for Suitings (E2), Ladieswear (E5) and Casual wear (W5).