Tommy Hilfiger to bring European tailored license in-house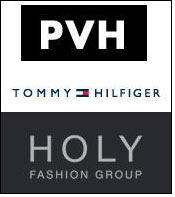 The Tommy Hilfiger Group, which is wholly owned by PVH Corp. announced that it has entered into an agreement to bring its European tailored apparel business in-house, effective as of the Spring 2013 season.

Tommy Hilfiger tailored apparel was introduced to the European market in October 1998 under a licensing arrangement operated by the Holy Fashion Group. Through the partnership, Tommy Hilfiger began offering high quality tailored clothing, dress shirts and ties, a business which grew to become very successful and represents well over $100M in retail value. The transaction is expected to close by December 31, 2012. Holy Fashion Group will continue to operate the business until the closing. No financial details of the transaction have been disclosed.

"This acquisition represents an exciting opportunity for us to build further on the solid base that the Holy Fashion Group has developed over the years. By directly integrating the business into the overall Tommy Hilfiger European organization and commercial infrastructure, we feel we can develop further areas of potential throughout the region.

In addition we can also take advantage of PVH's status as the world's largest dress shirt company," said Daniel Grieder, Chief Executive Officer of Tommy Hilfiger Europe. "We would like to thank the Holy Fashion Group for their commitment and dedication in building a strong and very significant business. Tailored clothing is a specialized product category and, as such, we are excited that we have been able to bring on board a highly experienced management team to lead this new division."

"We have experienced a spectacular development during the last 13 years, not in the least due to the fact that the Tommy Hilfiger brand has proven to have true global appeal," said Reiner Pichler, Chief Executive Officer of the Holy Fashion Group.

"The Holy Fashion Group will continue to focus on the development of our own brands, as well as the Tommy Hilfiger business through closing. I am confident that both the Tommy Hilfiger business and the brands in the Holy Fashion Group portfolio will have many more years of further growth."

The new in-house Tailored division will be headed by Michael Berngruber, who joins the Tommy Hilfiger Group in the capacity of Vice President Tailored Clothing Europe. Michael brings over 25 years of experience in the fashion industry and, for the past 10 years, has held various managerial positions at Hugo Boss.