Uniqlo kids and babies collection to arrive in September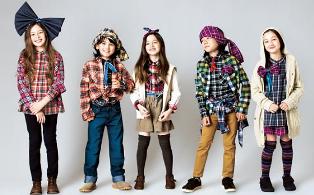 Uniqlo is excited to announce the launch of their Uniqlo kids and babies collection for the fall/winter 2012 season on September 7, 2012.
Known for offering high quality yet affordable clothes, the made-for-all-brand is now extending their philosophy into kids wear.
This exciting collection will contain items from Uniqlo's key product categories that have been adjusted to fit a kid's lifestyle. Outerwear comes with name labels sewn into the interior of the garment along with hook loops so children can easily identify and hang their jackets in the classroom.
The kid's collection will be available in two Uniqlo New York locations: 666 5th Avenue at 53rd Street, and 31 West 34th Street between 5th and 6th Avenues along with their New Jersey store opening this fall at the Westfield Garden State Plaza.
Uniqlo