China remains major apparel sourcing market for Adidas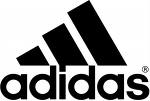 German sportswear major Adidas continues to have business relations with over 300 apparel manufacturing units (OEM) in China, the company said.
The company added that its termination of cooperation agreements with ten OEM factories is to optimize its global sourcing framework and it will not impact the total output of Adidas in China.
According to the company, China will remain a significant procurement market for Adidas.
The assurance from Adidas that it will continue to have its procurement from more than 300 OEM units has come as questions were raised about the same after the company's decision to close its only sportswear factory in China.
Generally, OEM units in China sign contracts for a pre-determined fixed period. The contract agreements have provision for a one to three months advance notice for cancellation of contracts.
Fibre2fashion News Desk - China