Taiwan's apparel trade declines in 2012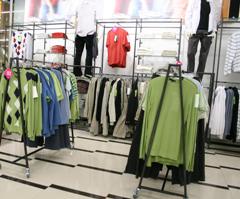 Taiwan exported garments worth US$ 11.82 billion in 2012, registering a decline of 7.6 percent from exports worth US$ 12.72 billion made in 2011, the Taiwan Textile Federation said, citing statistics from the Ministry of Finance.
Taiwan's apparel imports too declined by 7.5 percent to US$ 3.32 billion from US$ 3.57 billion worth of imports achieved in 2011, the federation said.
Thus, Taiwan's overall clothing trade surplus was US$ 8.5 billion last year, which is a decrease of 7.1 percent from apparel trade surplus of US$ 9.15 billion in 2011.
In 2012, Taiwan's total apparel trade registered US$ 15.14 billion, down approximately 7.6 percent from garment trade of US$ 16.29 billion achieved a year earlier.
Fibre2fashion News Desk - India