Anthropologie explores new opportunities in East Africa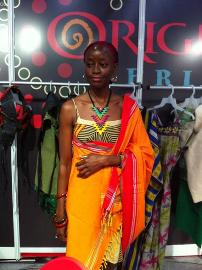 Anthropologie, a U.S. brand under the Urban Inc. retail umbrella (which includes Anthropologie, Urban Outfitters and Free People), visited the region this month. The trip follows on the heels of a very successful visit in September, during which Anthropologie began working with several Trade Hub-supported firms.
January's visit – to Ethiopia, Kenya and Rwanda - focused on design and technical assistance with Trade Hub clients to ensure that the products meet Anthropologie quality standards.
The Trade Hub has been working intensively with Anthropologie, helping the company with its sourcing strategy and developing business relationships with East African firms.
Says Karen Wilkins, Urban Inc. Director of Technical Design: "With the Trade Hub's guidance we were able to seamlessly access the market in this region. It is exciting for us as a company and we look forward to the future possibilities." Stay tuned for further updates.
USAID East Africa Trade Hub