IAF & IFFTI partner for '2014 IAF Student Award'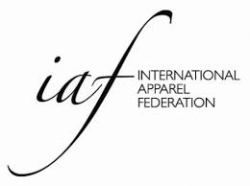 The International Apparel Federation (IAF) and the International Foundation of Fashion Technology Institutes (IFFTI) announce in partnership the 2014 IAF Student Award.
Young fashion graduates have the opportunity to submit their work in the following 3 prize-eligible categories:
-Design
-Product Development
-Branding
Winners of the 2014 IAF Student Award receive a half-year paid placement at a major global brand. Companies where previous award winners have been placed include Supertrash and Diesel. Last year students from over sixty-three international fashion institutes took part in the IAF Student Award competition. Submissions for the awards are judged by a panel of industry experts, including criteria such as attention to fashion trends, commercial applicability, technique and technology.
The purpose of the award is to connect the results of fashion education to real, relevant challenges in the fashion industry. The award serves a globally recognized platform for students to get their work noticed by professionals, and not just a opportunity for design students. This award distinguishes itself from the many fashion-related competitions by also commending excellence in technical and managerial fields of Product Development and Branding.
The winners of each category of the 2014 IAF Student Award will be announced at the 30th edition of the IAF World Fashion Convention hosted in Medellín, Colombia on September 30th.
IAF