New apparel training centre to come up in Jaffna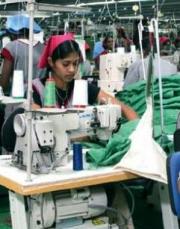 A new apparel training centre is set to come up in Jaffna, the capital city of Sri Lanka's conflict-affected Northern Province.
In a disclosure to the Colombo Stock Exchange, Lee Hedges Plc said that its Board of Directors proposes to make new investment under its Corporate Social Responsibility (CSR) projects.
The company said an apparel training centre would be set up in Jaffna at an estimated cost of Lk Rs. 62 million as a 'Social Responsibility Project' to uplift the life of the community in the Northern Province by providing training in the apparel sector for better employment.
"The project is intended to train young adults who are presently unemployed in Jaffna to learn skills related to apparel industry and thereafter employ them in a production of garments for local and foreign export market," the company said in its announcement made as required by Section 8 of the Listing Rules of the Colombo Stock Exchange.
Fibre2fashion News Desk - India