China's online garment sales to soar 41% in 2014: Report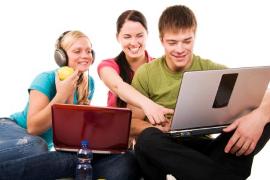 The online sales of apparel and clothing accessories in China is likely to increase by 41.5 percent to 615.3 billion yuan (about US$ 98.5 billion) this year, according to the China E-Commerce Research Center (CECRC), Xinhua reported.
The amount spent on buying garments and accessories online is estimated to contribute around 22 percent of all revenue received through online transactions in 2014, the CECRC said in its forecast.
Physical stores and online platforms now supplement each other, according to the report.
Last year, online clothing sales in China were estimated to have surged by 43 percent year-on-year to 434.9 billion yuan, with garment purchases accounting for more than 76.3 percent of total online shopping.
Fibre2fashion News Desk - India