AIFMRA seeks rationalisation in excise duties on footwear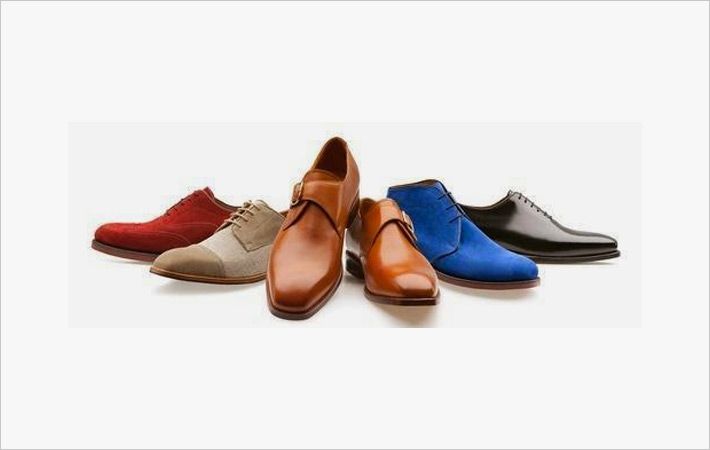 An Indian footwear trade body has requested finance minister Arun Jaitley to reduce the high excise duties imposed on non-leather footwear in the latest Union Budget.

The All India Footwear Manufacturers and Retailers Association (AIFMRA) has submitted a memorandum to the Finance Ministry seeking relief from high excise duty on non-leather footwear.

While thanking the finance minister for providing some relief to the footwear industry, Rafique Malik, chairman, AIFMRA, said, "The relief provided in the budget has been restricted to a very small segment of the sector."

"Post the Budget, the rich man's footwear made of leather will enjoy benefits of lower tax rate, whereas the common man using affordable non-leather footwear will have to pay more," he added.

"The increase in effective excise duty will increase the excise tax on children shoes & sandals, school shoes, sandals & shoes for women and men and all sports shoes," he observed.

The Budget has proposed concessional duty on footwear made from leather uppers, which make up about 15 per cent of footwear sold in India and leather upper shoes sell on prices above Rs 2000.

Majority of the footwear today are produced from synthetic leather, PVC, PU & fabric uppers, which provide durable quality footwear at reasonable prices from Rs 500 to Rs 3000.

The majority of the industry which uses synthetic material has been burdened with a higher rate of duty, due to the reduction in the abatement rate from 35 per cent to 25 per cent.

With this change, footwear above Rs 1000 made from any material other than leather, attracts an excise duty at 12.50 per cent on retail price with abatement of 25 per cent.

As a general trade practice, footwear is on an average discounted by 18-20 per cent on retail sales price.

"Since the government is collecting excise duty on retail sales price, considering other duties, taxes and retailer margin, the effective excise duty rate works out to 32-33 per cent of the ex-factory price," Malik explained.

According to the footwear trade body, pre-budget this was at about 26-27 per cent.

It further informed that non-leather footwear is now among the highest taxed items among consumer goods of necessity, while other necessity goods like food and branded garments attract no excise duty.

AIFMRA has requested to either consider applying a rate of 6 per cent excise duty on all footwear above Rs 1000 or increase the abatement applicable on all footwear other than leather to 70 per cent of the retail sales price.

"Smaller manufacturers, make up for a large share of Indian footwear manufacturing, are further burdened by the break with lost CENVAT credit due to the break in the manufacturing value chain," it noted.

AIFMRA is seeking rationalisation of excise duty on all footwear and states that if the central excise duty on all footwear is rationalised, the industry has a potential to create about 4 million jobs.