Alibaba tops retailer's list in Brandz top 100 global ranking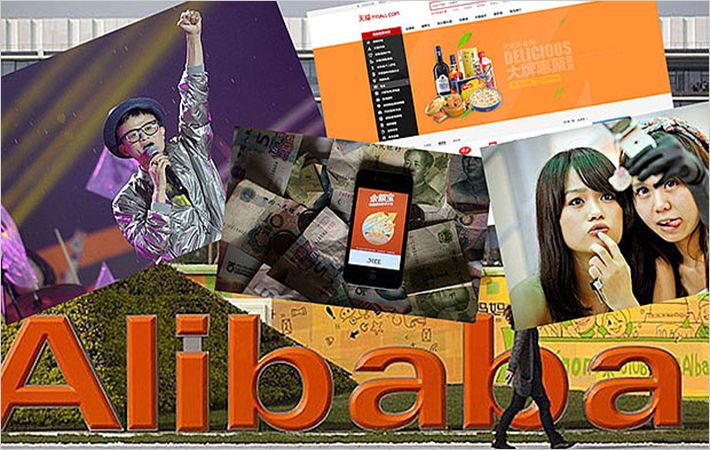 Driven by the entrance of Alibaba, the value of the retail category grew 24 per cent, tying it with technology as the fastest rising category in the BrandZ Top 100 Most Valuable Global Brands.

Chinese e-commerce giant Alibaba qualified for the Top 100 after its IPO and instantly topped the BrandZ Retail Top 20, just ahead of Amazon. JD.com, a Chinese e-commerce site that processed 689 million orders in 2014, also entered the BrandZ Retail Top 20 for the first time as e-commerce boosted retail top 20 total brand value 24 per cent to $348 billion.

The survey put Alibaba's brand value at $66,375 million. Amazon was second with $62,292 million while Walmart came third at $35,245 million.

Alibaba and Amazon have no physical stores but surpassed Walmart, which operates over 10,000 stores worldwide, and ranks third in the Retail Top 20. This irony illustrates the impact of e-commerce on the radical transformation and rationalization of retail. The impact is also evident in the churn of brands. Almost half of the BrandZ Retail Top 20 brands have changed since the BrandZ Top 100 Most Valuable Global Brands report launched 10 years ago. At that time, consumers expected a trade-off between price, selection and convenience. Now they expect it all – the broad range and sharp pricing of big-format stores, but with more personalized products and service, including greater convenience.

"The digital store makes instant gratification possible, particularly when services such as "buy online, pick up in-store" and same-day delivery are available. Retailers need to both expose customers to experiences that create desire, and make it possible to purchase wherever and whenever the customers want. It shouldn't matter whether the customer purchases online or in-store; if they are doing both, they are buying more, said Claire Capeci, global president retail J. Walter Thompson.

The study found that as retail evolves, successful retail brands will remain what they've always been - trusted locations where consumers can access experiences, products and services they want or desire to own – and in the future, may want or desire to rent or share.

Because of the rise of e-commerce, combined with demographic trends – smaller households and more urban living – consumers did less shopping with big retailers, and gaining share of life became more important, according to Kantar Retail.

"We're seeing retailer rationalization. Consumers are consolidating their shopping routines with fewer select retailers that are meeting broader needs. To succeed, retailers need to build and sustain loyalty at a new level. They must start with a shopper-first mentality that's more than a slogan on the wall. It requires mining data to get beyond identifying people by broad demographic categories, and instead achieve personalization that recognizes individual shoppers and their specific needs that go beyond products into streamlining shopper routines, and delivering on convenience," Anne Zybowski Vice President Retail Insights Kantar Retail.