Technical excellence meets true Italian style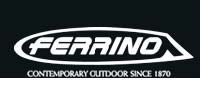 Highlab is a project that is truly one of a kind; a range of apparel on the cutting edge when it comes to performance, in the sizes and fits of true couture. Highlab comes from the know how of a company with the perfect expression of innovation and tradition when it comes to Italian style in its DNA.

The theme running through the whole collection begins with "Tolomea", the ultra-technical suit with cooling circuit that has made it possible for the team from speleological association "La Venta" to explore inside the "Cueva de los Cristales" in Sierra di Naica, Mexico, where temperatures can reach 50°C and humidity is almost 100%.

Graphics and details pick up on the motifs created by the cooling system used inside the suit; the colours reflect the gigantic opalescent crystal columns that fill the cave, creating a wonderous chaos, silent witnesses to a story 26 million years long.

This collection includes some of the items launched as a preview in July 2008; for example, the two shells in the 3-layer fabric, HL Storm Shield, "Nahuel" for men and "Chiloè" for women, alongside new items dedicated to climbing/ski mountaineering enthusiasts, as well as to lovers of winter hiking.

Chiloè is a technical shell for mountaineering and outdoor sports, made in ultra-breathable, waterproof 3-layer fabric. HL Stretch Shield fabric inserts and an ergonomic construction offer an even better fit to women wearers as well as more freedom to move. The technical hood is fully adjustable.

Upsala Jacket Woman Primaloft is Ferrino's chosen partner when it comes to padding and quilting its technical apparel. For this model, with detachable sleeves, the filling is 100 g per sq m. A garment with an eye-catching design and ergonomic construction for wearing either on its own or under a waterproof shell. Available in men's and women's versions.

Valdez Made in "HL Storm Shield", an extremely waterproof and breathable fabric with exceptional softness and breathability, which enhances the comfortable fit of this shell with detachable hood and stretch fabric inserts.
Available in men's and women's versions.

El Chalten Pant Man is a sophisticated pant for ski mountaineering, made using 5 different fabrics for maximum comfort and performance. Available in men's and women's versions.

There are also jackets and soft shells, thermal apparel and gloves to complete the range.

Ferrino, outdoor couture for more than 130 years.

Ferrino S.p.A.