Weatherproof Garment continues growth despite economic climate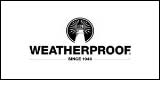 As many fashion companies post devastating first quarter losses, Weatherproof, the 60-year-old iconic outerwear company reports a stunning sales increase. Even as industry giants downsize or even close their doors, Weatherproof remains strong and has once again stood apart from its competitors.

It's not by chance that Weatherproof hasn't succumbed to the financial climate; many factors have contributed to the company's ongoing success. One of the most important is a price-valued relationship with the product. Company President, Freddie Stollmack, explains, "The quality of a Weatherproof garment stands far above its competition, from design to technology; we are therefore able to set exceptionally competitive prices within our category."

Creative marketing also plays a role. Weatherproof recently made news with five-second TV spots and many other consumer product companies quickly imitated the format. Weatherproof's creative ad buy consisted of three spots that aired during the Grammy Awards which simply featured the company's logo.

"While most companies have cut their advertising budgets, we saw an opportunity to take advantage of reduced media rates to more than double our exposure to wider audiences. These innovative spot buys met a very clear goal – Increase name recognition at an ideal time," said Stollmack.

Among other trend-bucking news at Weatherproof is the launch of 32 Degrees, a new division of active outerwear, geared for department and active-wear specialty shops, that's made up of collections of innovative, stylish and practical outerwear fashion.

Weatherproof's long-term success can also be attributed to the comfort level of the brand with retailers. In this economy, the stability of a 60-year company that has proven itself with consistent sell-through, product quality and brand loyalty has built the business to what it is today. From national department stores to local specialty stores, Weatherproof has been working with many of the same accounts since its inception, with orders increasing exponentially.

Weatherproof Garment Co.