Roytex holds exclusive rights to produce Haggar sportswear tops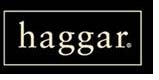 Haggar Clothing Co., makers of Haggar branded casual and dress apparel for men, announces a new license agreement granting Roytex Inc. the ability to exclusively manufacture and market sportswear under the Haggar brand in North America. The agreement continues the Haggar strategy of brand leadership in men's casual product categories with one of the strongest men's brands in the U.S.

"Haggar is an iconic brand with an incredibly robust heritage with the discriminating male shopper. Over the past decade, Haggar has grown a very successful men's sportswear business. A knit and woven shirt collection with unfailing delivery on the brand promise has proven to be a compelling choice for the demanding sportswear consumer," said Jon Ragsdale, SVP of Marketing and Merchandising for Haggar. "Roytex brings excellent capabilities and performance to take Haggar sportswear to the next level."

Under the licensing agreement, Roytex holds the exclusive rights to produce Haggar sportswear tops in the U.S. Its line includes an extensive offering of knit and woven shirts.

"We are excited to join with the Haggar brand for this important product opportunity," said Richard Mourry, President of Roytex. "Roytex has a long history of building superior product at great value. The incredible strength of the Haggar brand and millions of loyal consumers promises a ready platform for a new line of Haggar sportswear. Our world class design and production competencies will deliver a collection to exceed expectations."

Haggar Clothing Co.