Cato reports net income & EPS for Q4 and 2008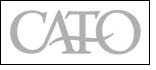 The Cato Corporation reported net income for the fourth quarter and year ended January 31, 2009. For the fourth quarter, the Company reported net income of $3.9 million or $.13 per diluted share compared to a loss of $1.8 million or ($.06) per diluted share for the fourth quarter ended February 2, 2008. Full year 2008 net income was $33.6 million or $1.15 per diluted share compared to $32.3 million or $1.03 per diluted share for 2007. For the year, net income increased 4% over the prior year and earnings per diluted share increased 12%.

Sales for fiscal fourth quarter ended January 31, 2009 were $209.1 million, flat to sales of $209.4 million for the fourth quarter ended February 2, 2008. For the quarter, comparable store sales decreased 3%. The Company's sales for 2008 were $845.7 million as compared to 2007 sales of $834.3 million, a 1% increase. For the year, comparable store sales decreased 1%.

"We are pleased with our 2008 results given the difficult environment," said John Cato, Chairman, President and Chief Executive Officer. "We were able to manage our inventory and control costs throughout the year, increasing net income and EPS while closing 102 stores."

2008 REVIEW
For 2008, gross margin increased 210 basis points to 33.5% of sales due to higher merchandise margin as a result of lower markdowns. Selling, general and administrative expenses increased 160 basis points to 26.9% of sales primarily due to the costs associated with store closings and higher bad debt expenses, insurance costs and incentive compensation. The Company's effective income tax rate increased to 36.1% from 34.4% last year primarily due to lower tax-exempt interest and higher state taxes. Net income was 4.0% of sales vs. 3.9 % last year.

"The Company's balance sheet remains strong with over $140 million in cash and short-term investments and no debt. Also, inventory remains lower on an average in-store basis than last year," commented Mr. Cato. During 2008, the Company returned $19.4 million in dividends to shareholders. The Company's annualized dividend of $.66 per share represents a yield of approximately 4.0% based on the March 18 closing price of $16.58.

For the fiscal year ended January 31, 2009, the Company opened 65 stores, relocated nine stores and closed 102 stores.

2009 OUTLOOK
The Company expects the difficult economic environment to continue in 2009 and believes its current inventory position is fresh and in line with current sales expectations. The gross margin rate is expected to increase slightly to 33.6%.

The Company estimates comparable store sales in a range of down 3% to flat resulting in a net income range of $28.8 million to $34.7 million. The Company estimates earnings per diluted share will be in a range of $.98 to $1.17, a decrease of 14% to an increase of 3% over 2008 (the percentage changes reflect the restatement of 2008 earnings per diluted share to $1.14under EITF 03-6-1).