LIFE-LINE travel gear to protect you in summer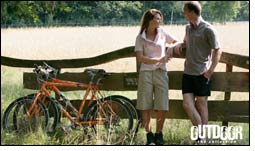 Revolutionary for the outdoor and sport market! New LIFE-LINE Protective Travel Gear is the best protective product for Nordic Walking, Mountain Climbing or on Holiday!

LIFE-LINE Protex is a revolutionary and totally unique outdoor Programme that has been created principally to protect humans against all insects, bacteria, spores, viruses, fungi algae, mosquitoes and dust mites.

Tests have shown that the treatment of anti-insect and total Hygiene provides the following performance:

- 45% reduction in mosquito landings
- 80-90% reduction in actual bites
- 90% effective in repelling blood feeding
- Protected for mosquitoes and it can also repel other irritating insects such as sand flies, bed bugs, midgies, fleas and dust mites.
- Highly effective and proactive solution that can dramatically improve the conditions of sufferers of asthma, allergies, rhinitis (hay fever),
eczema, sinusitis and other skin and respiratory disorders.
- Protex is ideal for babies, children and adults.
- Protection against dust mites, the growth of mould, mildew, fungus and odour-causing bacteria.

LIFE-LINE Protective Travel Gear can help you to avoid nasty, itchy bites or even worse – serious illness. The impregnation is anti-bacterial, non-irritant and long lasting.

LIFE-LINE developed a lot new quality's. Never had this much development for the outdoor and sport shop.

- Soft-shell jacks and Body warmers, 5000 WC and 3000 MC
- Fleece jacks and Body warmers, 5000 WC and 3000 MC
- Sportive Jackets, 5000 WC and 3000 MC
- New models Ritex Quick dry outdoor Programme
- New Casual Jacks, trousers, sweater and t-shirts
- New stretch and breathable Rainwear, unique product!

Bemontex B.V. was founded in 1971 in Montfoort, Holland. A true family business, Bemontex registered the brand LIFE-LINE in 1976 and have used this name for all marketing activities ever since.

Bemontex B.V.