Thai brands set to takeover Filipino markets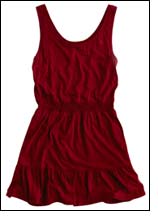 Thailand based brands are slowly but surely winning hearts of the Filipino consumer and in the process, cornering market share in the apparel and fashion markets of Philippines. The reasons are not far to seek. Apart from having many things in common, love for fashion is no exception.

Suyen Corp, which has homegrown brands as well as international labels like Bench, Human, and Kashieca, when on a search for brands to add to its portfolio, zeroed in on Thailand based apparel and fashion brands for their commonality with Filipino brands.

It chose labels from the Thailand based Jaspal Group stable. Jaspal Group has the trendiest of brands in Thailand and will now be available in retail shelves across the Philippines. These labels are CC Double O (CC-OO), LYN Shoes and Accessories, and CPS Chaps.
.
Jaspal Group was established in 1947 as an importer and distributor of bed and bath linen products, and has since become one of Thailand's highly diversified conglomerate with interests in manufacturing, trading, retailing, and real estate.

It is also the sole distributor of renowned international brands like Sisley from Italy, and Ethan Allen from the US in Thailand and like Suyen also has in-house brands, which will be now sold in the markets of Philippines.

Speaking exclusively to fibre2fashion, Ms Kovitri Sereemontrikul, Senior Brand Manager of CC DOUBLE O,Jaspal Group said, "People of Thailand share a lot of similarity on culture, environment and lifestyle with the Filipino people, including their fashion sense and both Thailand and the Philippines also promote local brands while embracing international names.

"These similarities made it easy for the Jaspal Group to choose the Philippines as the first country base for its expansion. We also hold exclusive license of imported brands such as Footwork and Footwork Noir along with having in-house Thai brands, namely Jaspal, CPS Chaps, CC Double O and Lyn.

"The popularity of all these brands among Thai shoppers nationwide is one of the remarkable proof of how successful Jaspal Group is, since its establishment more than 30 years and now under its expansion efforts, Jaspal Group has selected CPS Chaps, LYN and CC Double O as the first group of fashion brands to be brought to the Philippines because each brand has very a strong and unique character which can perfectly fit the different lifestyles of the target group.

"LYN is an established brand that offers a wide variety of shoes—from casual flats to sophisticated party heels. Aside from these, LYN also have bags, small leather goods, belts and jewelry.

"CPS CHAP is a high-fashion street wear that showcases the newest design for hip and sophisticated generation. The brand combines cutting edge design that shows attention to details on the premium quality imported fabric it uses and crafts jeans with distinct and contemporary styles.