Ruth Grüninger creates new-look work attire for SWISS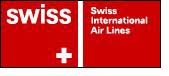 The flying crews and ground personnel of Swiss International Air Lines will be sporting new uniforms from 7 December onwards. SWISS's employees have been closely involved in the design and development of the new work attire, which is wholly in line with the carrier's fresh and contemporary corporate look.

Fine feathers make fine airlines: that was the motto and the motivation for the two-year project which has produced a new design of the SWISS uniform for the carrier's flying and ground personnel. From 7 December onwards, more than 3400 flight attendants, over 1100 pilots and some 1200 ground staff will be performing their SWISS duties in their new working attire. The new uniforms are the creation of renowned Swiss designer Ruth Grüninger, and have been produced by Swiss manufacturer JAS. So SWISS has incorporated its traditional "Swissness" into the development and manufacturing process,too.

Gaudenz Ambühl, Chief Operating Officer at SWISS, emphasised the importance of a quality and contemporary uniform at presentation in Zurich of the new-look work attire. "Our people are getting a modern uniform that matches SWISS's image today. The new uniforms are a gain for everyone involved: our employees will be pleased with their more modern design, our customers will enjoy our new corporate look, and SWISS will benefit from lower costs in the longer term." The new uniform will be a key element in the corporate identity that SWISS presents to its customers, and further underlines the company's core values of personal care, quality in every detail and typical Swiss hospitality.

"Classical elegance" is the basic tone of the new corporate clothing, which has been made from specially-produced hard-wearing anthracite woollen fabric. The more than 250 000 square metres of material that have been required to make the new uniforms would be enough to cover 39 soccer pitches or wrap up the entire SWISS fleet seven-and-a-half times over. The total weight of the 133 436 uniform items is equally impressive: it's roughly the equivalent of an empty Avro RJ100.

When it came to defining the new uniform look, it was design, quality and practicality that were the prime criteria. In view of this, some 60 SWISS cockpit and cabin staff were selected to serve as experts and trial wearers, to test the prototypes developed in terms of their robustness and practicality in daily working life. The employees' input and feedback here were crucial in selecting the definitive fabrics, cuts and accessories for the new uniform range.

Swiss International Air Lines Ltd.