Horizon Health negotiating private label agreements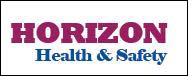 The Company is pleased to annouce that it is in the final stage of negotiations with manufacturers to supply Horizon Health products under a private brand. The company intends to sell products under its own brand name Horizon Health And Safety.

The initial products which will be available to the consumer will be a heated apparel line. These products will include jackets, pants and gloves. The products are designed specifically for individuals with a variety of disabilities such as rheumatism and work related injuries which may affect performance due to weather and conditions. In addition the application and use of such apparel has unlimited potential, such as skiing, mountaineering etc., and not least the armed forces.

The Company's Director and Secretary, Mr. Hoogveld states, "The company intends to launch the product line in mid January, we are aggressively pursuing opportunities to enhance our company and launch next year with a major niche in the market. The company website www.horizonhealthandsafety.com has been updated to simplify online shopping as well as being informative. We are preparing the company for a very active year. The company will update the shareholders as matters progress."

The Horizon's through its US and Canadian Subsidiaries is servicing all of North America through its E-Commerce System, providing services as a 'Home, Office and Workplace Medical Equipment Specialist' offering a complete end-to-end shopping experience for aids for daily living, disability products, ergonomic solutions and leading-edge assistive technology through online retail stores across North America. In addition the Company acquired the exclusive rights to market two products by Exmovere, the "Chariot" and the "Telepath", in Canada.

Horizon Health International Corp.