Levi's brand grows worldwide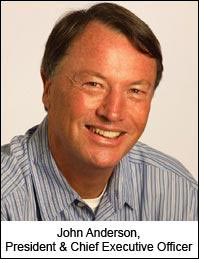 Levi Strauss & Co. announced financial results for the first quarter ended February 28, 2010, and filed its first quarter 2010 results on Form 10-Q with the Securities and Exchange Commission.

• Net income and net revenue grow
• Solid cash flow and liquidity
• Levi's brand grows worldwide

Net revenues increased during the first-quarter, reflecting the continued growth of the Levi's brand worldwide including the benefit of business acquisitions made during 2009. Revenue improvements were partially offset by revenue declines in the wholesale channel in certain markets. Quarterly net revenues were up 4 percent excluding the positive effects of currency.

The increase in first-quarter net income was largely driven by the effects of currency. The company reported a strong liquidity position including cash and cash equivalents of $315 million and availability under the company's revolving credit facility of $193 million.

"We're off to a good start for 2010 with revenue growth and our Levi's brand performing well around the world," said John Anderson, president and chief executive officer. "Our strategies are beginning to fuel top-line growth, with the acquisitions we made last year contributing to our overall revenue gains. We continue to invest in our business even as retail conditions remain challenging in many mature markets around the world, especially in Europe. These investments will put pressure on the bottom line in the near-term, but are essential to achieve our goal of sustained, profitable growth."

First-Quarter 2010 Highlights

• Gross profit in the first quarter increased to $533 million compared with $445 million for the same period in 2009. Gross margin for the first quarter increased to 51.5 percent of revenues compared with 46.8 percent of revenues in the same quarter of 2009. The gross margin improvement reflected strong Levi's brand performance, lower inventory markdown activity and increased contribution from company-operated retail stores, which typically generate a higher gross margin than the wholesale business.

• Selling, general and administrative (SG&A) expenses for the first quarter increased to $426 million from $339 million in the same period of 2009. Higher SG&A was primarily due to additional selling expenses related to the expansion of the company-operated retail network, higher advertising and promotion expense as the company increased support for its Levi's and Dockers brands, and higher administration expenses associated with pension and postretirement benefit plans.

• Operating income for the first quarter was $107 million compared with $106 million for the same period of 2009. Higher regional operating income, resulting from higher revenues and gross margins, was offset by higher corporate expenses.

Regional Overview

• The net revenue increase in the Americas was primarily due to the contribution to revenues from the Levi's and Dockers outlet stores acquired in 2009 and the performance of Levi's brand products across all consumer segments in the wholesale channel. These improvements were partially offset by lower Signature and U.S. Dockers brand sales.