PVH Chairman pleased with first quarter results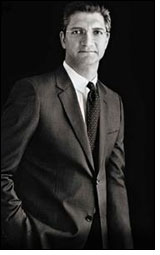 Phillips-Van Heusen Corporation reports 2010 first quarter results. Calvin Klein continued to experience global growth during the first quarter, with royalty revenue increasing 13% overall and 10% on a constant currency basis, due principally to strength in fragrance, footwear, accessories, women's sportswear and dresses.

The Company's wholesale and retail businesses also experienced strong growth in the first quarter of 2010, with revenue increasing 11%, as the Company's dress furnishings, sportswear and outlet retail businesses all posted increases over the prior year's first quarter. The Company's outlet retail comparable store sales increased 12% in the first quarter.

2010 Guidance:

Assumptions

Tommy Hilfiger Acquisition - On May 6, 2010, the Company completed its acquisition of Tommy Hilfiger. The following provides guidance for the Company's full year and second quarter 2010, inclusive of the operations of the acquired Tommy Hilfiger business starting from the acquisition date.

Full Year Guidance - Earnings per share in 2010 is currently projected to be in the range of $3.55 to $3.65 on a non-GAAP basis, which includes estimated earnings accretion from the Tommy Hilfiger acquisition of approximately $0.20 to $0.25 per share, but excludes approximately $300 million of pre-tax costs ($3.21 per share after tax), associated with the acquisition and integration of Tommy Hilfiger.

The Tommy Hilfiger business is estimated to generate $180 million to $190 million of operating income (10% to 11% operating income margin), exclusive of acquisition and integration costs, which are not recorded at the divisional level. On a GAAP basis, consolidated earnings per share in 2010 is currently projected to be in the range of $0.34 to $0.44.

Revenue in 2010 is currently projected to be $4.35 billion to $4.40 billion, which includes approximately $1.8 billion attributable to the Tommy Hilfiger business. For the full year, the Company is currently projecting that Calvin Klein royalty revenue will increase 7% to 8%. Combined revenue for the Company's non-Tommy Hilfiger wholesale and retail businesses is currently projected to grow between 7% and 8%. Comparable store sales are currently projected to grow approximately 4% to 5% for the Company's non-Tommy Hilfiger retail businesses.

CEO Comments:

Commenting on these results, Emanuel Chirico, Chairman and Chief Executive Officer, noted, "We are extremely pleased with our first quarter results and the continued strong performance across all parts of our business. The positive trends of the last several quarters have continued and we have seen strong gross margin recovery in our wholesale and retail businesses against last year's difficult first quarter. Renewed growth experienced by Calvin Klein globally also contributed to our positive results."