ASBCI to organise seminar on childrenswear market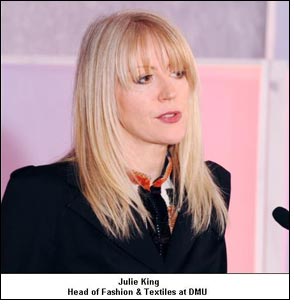 The ASBCI has announced a one-day seminar dedicated to addressing issues impacting the childrenswear sector. Entitled 'The Childrenswear Challenge – responding to a growing market' the seminar is being held on Thursday 16th September 2010 from 9.00am to 4.00pm at The Pavilion, Wicksteed Park, Kettering in Northamptonshire. Presentations will tackle some of the most pressing children's clothing issues facing designers, retailers and brands.

These will include the changing shape and size of children; the buying behaviour of the childrenswear consumer; price inflation and the demise of discounting; new designs & innovations; childrenswear safety issues; fulfilling risk assessment and global standards' requirements; the role of pester power & licensing agreements; and the latest design technologies.

In addition there will be a presentation on which retailers and brands are currently performing and the challenges facing retailers in 2011.

The seminar has been organised in direct response to requests from the ASBCI's retail and brand members and is the third in a series of successful 'sector specific' seminars run by the association. Previous seminars have addressed sizing and fit issues in fashion and corporate wear and in lingerie and swimwear. The childrenswear seminar will be chaired by Julie King, head of fashion & textiles at De Montfort University.

The opening keynote presentation will be made by Ian Mitchell, strategic insight director for Kantar WorldpanelFashion, whose world leading information consultancy monitors the purchasing habits of 15,000 demographically representative individuals in Great Britain. In his presentation entitled 'Childrenswear in 2010: The Consumers' View' he will use the latest statistics to profile the childrenswear consumer and explain their shopping behaviour. He will also define the current retail landscape, explore the challenges facing retailers in 2011, price inflation and the demise of discounting in the childrenswear sector.

Ed Gribbin, vice president of Alvainsight and the world's foremost authority on apparel sizing and fit will address the 'Changing shape of children' over the past 20 years. He will identify forward trends, consider the importance of sizing consistency and suggest ways of making childrenswear sizing choices less confusing for the consumer. Presenting the retail perspective will be Sarah Anderson of Marks & Spencer who in her presentation 'Mini Me' will look at the relationship between childrenswear design and ladies' fashion. Her presentation will encompass safety and new design innovations.

From the testing houses Jonty Wilson, UK softlines manager and Simon Allitt, global key account manager, consumer testing services for SGS United Kingdom, will look at the complex role of standardisation in childrenswear and clarify the standards and legal requirements to be considered when exporting into the global marketplace. Then AlanRoss, consultant technologist with High Street Textile Testing Services will explain the importance of product 'risk assessment' processes and highlight the considerations when making adult clothing suitable for children.