Workers must wear PPE, survey says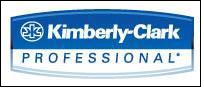 Nearly all of the safety professionals in a survey released said that workers in their organizations had at some point failed to wear the necessary safety equipment while on the job.

An exceedingly high 98 percent of respondents who attended the recent American Society of Safety Engineers (ASSE) show in Baltimore answered "yes" when asked if they had observed workers not wearing safety equipment when they should have been, according to the survey, which was conducted by Kimberly-Clark Professional.

To make matters worse, 30 percent of these respondents said this had happened on numerous occasions. Given this, it's not surprising that worker compliance with personal protective equipment (PPE) protocols was cited as the top workplace safety issue by all survey respondents.

These findings are in keeping with results from surveys of safety professionals, conducted by Kimberly-Clark Professional at the National Safety Council (NSC) Congress in 2008, 2007 and 2006. Those surveys also found high levels of noncompliance with PPE protocols -- 89 percent in 2008, 87 percent in 2007 and 85 percent in 2006.

"Increasingly high noncompliance with PPE protocols is an alarming trend and a serious threat to worker health and safety," said Gina Tsiropoulos, manufacturing segment marketing manager for Kimberly-Clark Professional. "Whether this is a result of economic conditions, a flawed approach to safety programs, younger workers who are more inclined to take greater risks, or some other reason, it's essential that workers wear PPE when it is required. PPE protects workers against injury, but it will not work if workers fail to use it and use it properly."

It's no wonder then that three-quarters of respondents chose workplace accidents and injuries in response to the question: "What is most likely to keep you up at night?" Potential exposure because of noncompliance with PPE protocols was second, at 13 percent, while fear of a global pandemic and its impact on the workforce was a distant third, cited by only 8 percent of respondents.

Most Challenging PPE
When it comes to compliance with PPE use protocols, eye protection was found to be the "most challenging" PPE category, according to 42 percent of respondents, a disturbing though not unexpected finding considering that nearly three out of five workers who experienced eye injuries were found not to be wearing eye protection at the time of the accident or were wearing the wrong kind of eye protection for the job.(1) Add to this the facts that about 2,000 U.S. workers each day have a job-related eye injury that requires medical treatment(2) and that thousands are blinded each year from work-related eye injuries that could have been prevented(3) and the magnitude of the problem becomes clear.

The next highest category for noncompliance was hearing protection, also disturbing since occupational noise-induced hearing loss is 100 percent preventable when proper preventative measures are implemented. It was followed by gloves and head protection.