Q1 demonstrates power of our growth strategy, CEO of NIKE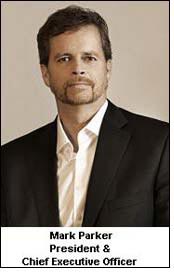 NIKE, Inc. reported financial results for its fiscal 2011 first quarter ended August 31, 2010. Earnings per share for the quarter were up 10 percent on 8 percent higher net revenue as a result of gross margin expansion driven by the strength of the NIKE, Inc. brands in the marketplace and continued clean inventory positions.

"We had a great first quarter. It demonstrates the power of our growth strategy, which is to create innovative products, amazing brand experiences, and premium retail destinations wherever consumers connect with NIKE," said Mark Parker, President and CEO, NIKE, Inc.

"Going forward we'll continue to maximize the flexibility, balance and alignment that we have built into our portfolio of brands and categories. Those strengths will help us navigate the continued uncertainty in the macro-economic picture. More importantly they help us leverage the global appetite for sports and innovation, which has never been stronger. That's how we continue to grow our businesses, strengthen our balance sheet and increase our returns to shareholders over the long term."

Futures Orders
As of the end of the quarter worldwide futures orders for NIKE Brand athletic footwear and apparel, scheduled for delivery from September 2010 through January 2011, totaled $7.1 billion, 10 percent higher than orders reported for the same period last year. Excluding currency changes, reported orders would have increased 13 percent.

First Quarter Income Statement Review

• Revenues increased 8 percent to $5.2 billion. Excluding the impacts of changes in foreign currency, NIKE, Inc. revenue increased 10 percent. Revenues for the NIKE Brand were up 8 percent on a currency neutral basis driven by growth in each of the seven NIKE Brand categories: Action Sports, Athletic Training, Basketball, Football (Soccer), Running, Sportswear and Women's Training. Excluding currency changes, revenues for our Other Businesses increased 16 percent as Cole Haan, Converse, Hurley, NIKE Golf and Umbro all experienced growth during the quarter.
• Gross margins improved 80 basis points to 47.0 percent due to growth and improved profitability from Direct to Consumer operations, fewer and more profitable close-out sales and improved in-line product margins. These factors more than offset margin pressures resulting from changes in foreign currency and higher airfreight costs to meet strong demand for NIKE Brand products.
• Selling and administrative expenses were up 8 percent to $1.7 billion due to planned investments in demand creation spending, which increased 23 percent to $679 million primarily as a result of marketing expenses incurred for the World Cup and World Basketball Festival. Operating overhead spending was $994 million, in line with last year, as investments in our Direct to Consumer business and key brand events were offset by changes in stock-based compensation expense.
• Other expense was $7 million, comprised largely of non-recurring items which offset net conversion gains primarily on currency hedges. For the quarter, we estimate the year over year change in foreign currency related gains included in other expense (income), net combined with the impact of changes in foreign currency exchange rates on the translation of foreign currency-denominated profits decreased pretax income by approximately $33 million.